Showing all articles having tag 'Pets'
General Articles
The wonderful world of Animal Training and Behavioural management through Positive Reinforcement, with Victoria Morris. Victoria's methods are kind, ethical and effective based on sound science and focusing on positively shaping behaviour. Victoria shares some tips on giving our canine friends the best healthy foods. Read more
General Articles

A New Study Finds Dogs Use Their Eyes to Manipulate Humans in the Same Way Babies Do. The study reveals the 'key to cuteness' in dogs... Read more
General Articles

It's a well-worn cliche - that owners look like their pets, or vice-versa, but what of our names? Some emotional psychologists have us believe that we 'behave our names', that our names 'define us', shape our development... Read more
General Articles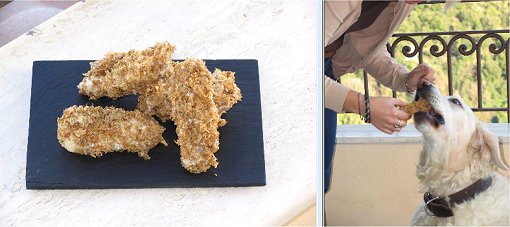 From Victoria's Pet Country kitchen comes another great treat for your dogs...
General Articles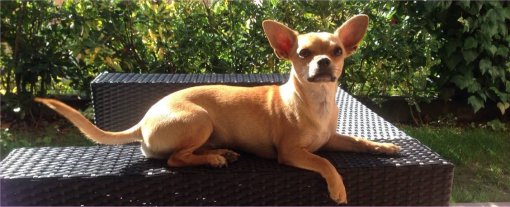 Samba, a short haired Chihuahua, was born on the 27th of October 2012 in a wonderful pet association "La Maison Du Bonheur" in Levens...
General Articles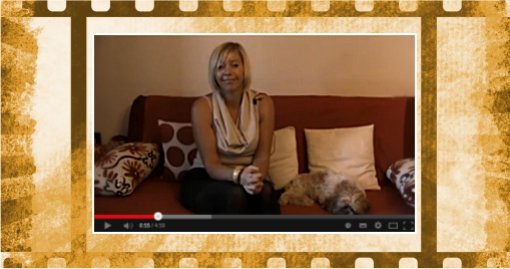 Skype Consultations can be a great way to continue training with your pet whilst you are away. Also should you require one to one advice, this service is just the thing for you. Victoria Morris is featured in a video presentation with an example of a Skype call...
General Articles
Tiger is a bundle of love, a very affectionate, daring and adventurous little Kitten... Let's meet Tiger...
General Articles

With our love of animals, we thought we would give some limelight to our wonderful pet family. If you love your pet, let us know... Meet Bella.
General Articles

The 'Doggy Holiday' takes place on 11th to 14th October, and we are going to Lake Garda! Lots of fun doggy training activities and for us people, fantastic experiences such as wine tasting, good food and sightseeing.