General Articles
My Musical Journey - Part 1 - When The Chips Are Down.
I spend a great deal of my time talking to people, about them and listening to what they have to say.
I was delighted to be asked to host the event at the HPN - Holistic Professional Network created by Beverley Holt, in Nice.
I took this opportunity to talk about 'What happens when the chips are down?'
Definition of 'When the chips are down' – means 'When the going gets tough'.
When my chips were down – I gave birth to The Riviera Woman.
For whatever reason, many of us embark on a new journey brought on by 'adversity'. Adversity comes in all shapes and sizes and no-one is invincible.
Many people fell victim to the financial crisis – forcing everyone to look at life and how we value it, in a new light. Wealth took on a new meaning and those who cut corners and with no foundations – were the ones that fell the most.
My own adversity was a cocktail of worst scenarios and down I went – BANG! I went as low as I could possibly go. But do you know, the lower I sank, the more liberated I felt. As bits of me were being stripped away – I realised that all the baggage I carried was compromising and complicating who I was and who I wanted to be.
There is something to be said when standing naked in front of the mirror. It is a humbling experience.
Even though I was rock bottom and penniless – the one thing I held on to, was the one thing that cost me 'nada' - 'zilch' – 'zero' – absolutely nothing, and that was an IDEA.
Creativity still rode the waves and for me is one of the most precious commodities.
When you are faced with a nothing to lose situation – you see and seize opportunities that you wouldn't normally see or be able to risk taking - probably because of all that baggage you are carrying. It can be a positive re-assuring view from the bottom looking up – You know the only way is up! The track 'The only way is up' was one of the first records I promoted - It was a number one single for Yazz and the Plastic Population in 1988. It stayed at the top spot for 5 weeks. What a great way to reminisce my DJ'ing days.
!!The importance of networks – or a social circle!! This is part of what I call the foundations of life. When the chips are down – a loyal and supportive network can 'Help You To Help Yourself'.
With thanks to this network I would like to add an extra line to my slogan: I always say ' - Talk to us because we'll talk about you. It's what women do...' and I would like to add - 'and then you'll talk about us.'
This is my definition of social media. It comes down to people power and the art of conversation.
I have 4 key letters that I believe are the building blocks to constructing a strong and steady foundation: Together these 4 letters make beautiful music!! H.A.R.P – Harp!

H – Hope and Hunger
Is never letting go of your dreams and let that be your food for success.
A – Ability with Agility
Know your strengths and be prepared to be adaptable on your journey from A to Z.
R – Reputation over Revenue
Never compromise who you are and be the best you can be. If you stand strong – even though you may be shaken, you will not fall. The rewards will come. People will buy into you and what your business stands for.
P – Persistence and Patience
Expect the unexpected. You will hit walls. Don't expect it to be 'easy'. Keep the vision of what you want to achieve alive and don't be in a rush. Have patience – enjoy the ride – success is worth waiting for.
They are my 4 key letters to a beautiful musical journey.
Goods things do start from ground zero. So if you hit a point when the chips are down – embrace this as an opportunity to make things bigger and better. When the going gets tough – The tough get going... this was a number one track in 1986 for Billy Ocean. It became the theme song for the film The Jewel of the Nile. And what a fantastic adventure the characters in the film went on.
Summing Up! So what do I do?
The Riviera Woman is an online multimedia concept. I'm a Publicist, Promoter, Presenter and Publisher.
I invested a long time in building my own online presence ethically. I believe in people and their passions and working with them in a way that is sustainable and will lead to success and I would be delighted to work with you. So talk to me because I'll talk about you. It's what I do. And then - you'll talk about me...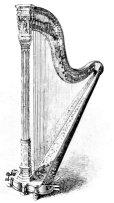 Musical Journey Part 2 - I Am Not A Team Player
Musical Journey Part 3 - To PC or not to PC
Share this article on Facebook