Health and Beauty
Sunshine Yoga Celebrates 10 Years at the Monte Carlo Bay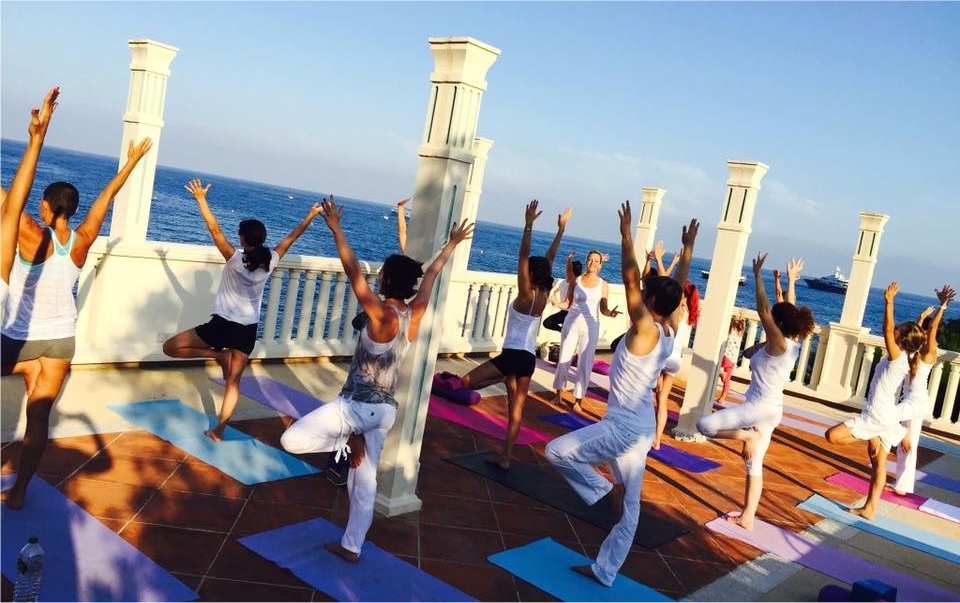 SUNSHINE YOGA celebrates 10 YEARS at the Monte-Carlo Bay hotel
Live Music with Pamela Jones on her crystal bowls,
followed by a glass of champagne.
Please bring a yoga mat if you have one in case they run out.
Fee: €18
Sunshine Yoga founder Anette Shine will be teaching the 10th anniversary class on Tuesday June 21st. Celebrations start at 7:15pm up on the Pergola, in the open air, facing the sea. The class will be a main-stream intermediate Hatha Flow yoga class so everyone can follow. The event has been created on Facebook, and everyone, from beginner to more experienced, is welcome to join. You may want to bring your own mat (if you have one) in case they run out.
June 21st will be a remarkable day this year: Apart from the 10 years, we shall celebrate The International Yoga Day, which is celebrated all over the world simultaneously. We shall have a Full Moon in Sagittarius right in front of us as we practice, which is truly breathtaking, and on top of that, it's "La Fête de la Musique" So Pamela Jones, arriving straight from Miami (omluxe.com) will enchant everyone present with a sound bath from her magical crystal bowls, which are deeply cleansing, rebalancing and healing during the final relaxation at the end.
After the anniversary class is over, the Monte-Carlo Bay Hotel will invite everyone for a glass of champagne so we can toast together, with gratitude for the past 10 years of wonderful transformational practice in such a paradisiac place. All the Sunshine Yoga teachers will be present, as well as Yoga studio owners from around the French Riviera, and some of Anette's celebrity private yoga students…
The Sunshine Yoga classes go on all summer, every day of the week. You can practice many different styles of Yoga as well as Pilates and Qi-Gong.
A single class is 25 euros. A monthly card of unlimited access to all classes is only 190 euros, the best deal in Monaco.
Learn more on www.yogamontecarlo.com

Anette Shine is an inspirational and dedicated Yoga teacher.
You can read her full story HERE

"Nowadays becoming a yoga teacher is a trend, but the important thing is to stay true to fundamental yogic codes of ethics and teach from the heart. Yoga means "union" - the harmony between the body, mind, heart and soul."
Telephone No. +377 97 77 78 01
www.facebook.com/SunshineFitnessMonaco
Share this article on Facebook