General Articles
Inspirational Young Entrepreneurs Unite
On Wednesday, May 29th the 2700 delegates from Europe and other parts of the world converged at the Stade Louis II in Monaco for the opening ceremony of the 2013 Junior International Economic Chamber European Conference, breaking the record for attendance and filling up the stands with their colourful attires and flags representing their countries, and chanting enthusiastically to the exhilarating tunes of the JCI members' musical Band.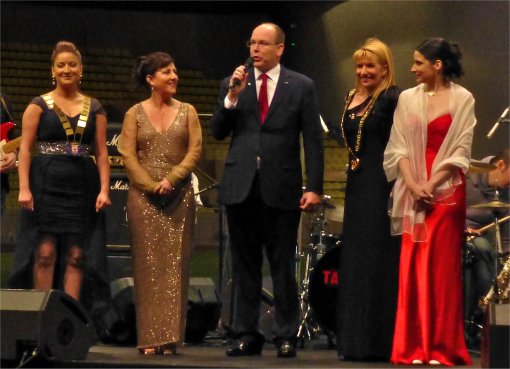 Leila Chia, Lesley Young, HSH Prince Albert, Chiara Milani, Audrey Valley
The Monegasque folklore dance group performed on stage and was warmly acclaimed by the public. HSH Prince Albert, JCI Senator #58661, gave a warm welcome and declared the conference open. There were also spirited presentations by JCI National President Leila Chiha, the Junior International President Chiara Milani from Italy, the Conference Chairperson Lesley Young from Northern Ireland and the Conference Organizer Committee Audrey Valley.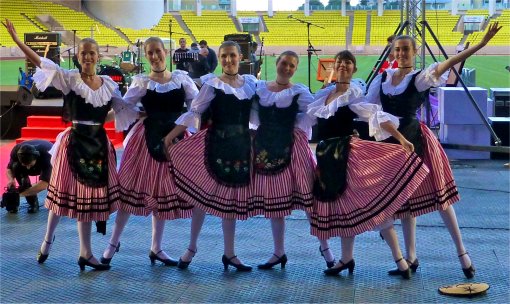 Palladienne folklore dance group from Monaco
Proud Presidents from the different chapters were introduced to the applause and cheers of the audience. Among the Monaco's dignitaries present who came to support this event were HE Michel Roger, Minister of State, Stephan Valerie, Minister of Health, Laurent Nouvion, President of the National Council, Ambassador Henri Fissore among others. The festivities continued at the Chapiteau of Fontvieille with a fun party with drinks, food and lively music guaranteed to keep everybody dancing all night long. The worldwide delegates will be treated to a rich conference program for the next few days, combining keynote speakers, interesting workshops plus a myriad of sport and social activities from the best Monaco has to offer.

Presenters Marina Mazza and Kevin Hin from the Conference Organizing Committee
JCI is a worldwide membership-based non-profit organization of young active citizens ages 18 to 40 dedicated to creating positive change, engaged in projects in their communities seeking targeted solutions to local problems to created a sustainable global impact, under the motto "Dare to act!" The Junior Chamber International Monaco was founded in 1963 and it is very fitting for them to celebrate its 50th anniversary by hosting this European conference.
Photos by: Celina Lafuente de Lavotha
Share this article on Facebook