Showing all articles having tag 'Book'
General Articles
Carol Drinkwater successful Writer, Actress, Filmmaker is no stranger to The Riviera Woman. To celebrate International Women's Day you can win a signed copy of THE LOST GIRL to be published on 8th March in paperback. At it's core, The Lost Girl is a story of kindness, enduring love and loss. Read more
Books and Films

American author Melissa Roen, has lived for the past twenty-eight years on the Côte d'Azur in the South of France. In Last Call for Caviar, and its sequel Maya Rising, she writes with an insider's perspective about her adopted country, as well as the neighboring principality of Monaco. Two truly exciting reads... More details
People and Places

Lisa Kramer Taruschio, author of Verdi's Dream lives in Itay. She is a professional editor, translator and writer, she is ​the ​translator of the screenplay Life is Beautiful for Miramax Books. Verdi's Dream is an historical novel set in Milan in April, 1945. A cross-cultural story of love, power, loyalty. Read more
General Articles

Part of the summer formula is usually sea, sun, food, wine and a good book. We have a great little read from local author, American born Ella Dyer with her book titled 'Nice in Nice'... Read more
General Articles

As winter draws in there is nothing like snuggling up with a good book. Win a copy of Patricia Sands new novel 'The Promise of Provence'...

General Articles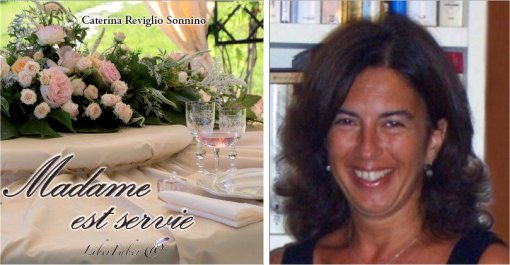 Cookbook 'Dinner is Served' by Caterina Reviglio Sonnino receives coveted award in Paris. See introduction video.
People and Places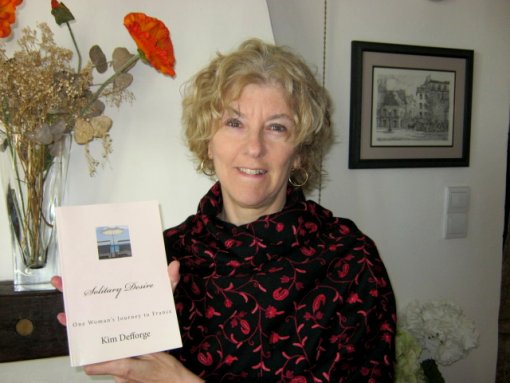 Driven by passion, Kim Defforge shares her journey and love of all things French... "C'est la vie..."
People and Places
Book signing by former Secret Agent Colonel Thierry Jouan , at the FNAC in Monaco.
General Articles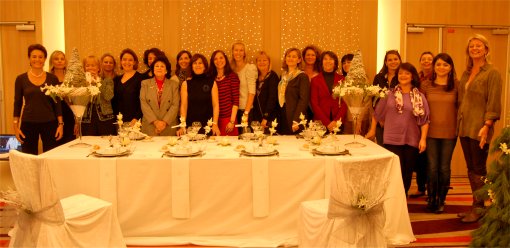 Caterina Reviglio and the AFCEM members at the table. (Photo by Carlo Sonnino)
Table Decorating is the order of the day, as Caterina Reviglio demonstrates her art to fellow business women in Monaco, during her book launch.
General Articles

...a debut novel by Jane Dunning.
Set in Provence, London and Italy. Jane talks of her experiences in writing her book.