General Articles
Empower Not Cower
Whilst being crippled by a raging fever and laying in my bed with only the news to occupy my weary mind, I suddenly became aware that my body temperature began to rise further as I absorbed the latest headlines of yet another scandal amongst the powers that be. The British stiff upper lip brigade are renowned for shouting from the stands 'resign, resign' if an 'inappropriate' affair had taken place to anyone of status serving the United Kingdom. But as this particular allegation was taking place in France, I was led to believe that with such an incident 'c'est normal' and the French have said it is ''pas normal' for those in the public eye not to have a mistress?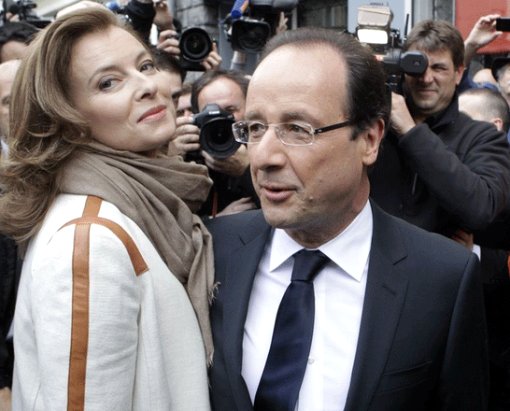 Valérie Trierweiler with her partner, François Hollande - photo by AP
No matter how and where I go with this, I will at some point break the political correctness barrier or be seen to be one that favours feminism. Goodness, I am not condoning, and in truth I am not condemning what has happened between President Hollande and Valérie Trierweiler, what has rattled my bag of bones is the news that Madame Trierweiler had been hospitalised apparently with 'stress'!
The British media love a bit of 'oh la la' to bring heat to a wet and windy day and at the same time, gives a nudge to the victim to empower the situation and rise high above the ashes.
In a normal day to day situation how many women have the luxury of taking up residence in their local hospital at the expense of the tax payer for misdemeanours of the other half? Valérie Trierweiler is a beautiful and an intelligent woman. She played an important role in the campaign for François Hollande to win the election and become Le President!
It would seem that her need to have 'some quiet' as reported by her office makes one wonder how that can be after living in a world where all that politicians do is shout and shout and shout a little louder... or is that only in the UK?
I hope that Valérie Trierweiler recovers quickly from her ordeal and empowers the situation to use her privileged status as 'First Lady' and help women to just be. Vive La France!
Share this article on Facebook