People and Places
Stone Man - Le Voyageur
As a frequent traveller, there is one thing I look forward to every time I go to and from Nice airport and that is to salute Mr Stone Man. He stands with such grace and magnitude in the centre of the roundabout between Terminal 1 and Terminal 2. This towering sculpture radiates strength and vitality. There isn't a single time that I don't stop, look and reflect. But who are you?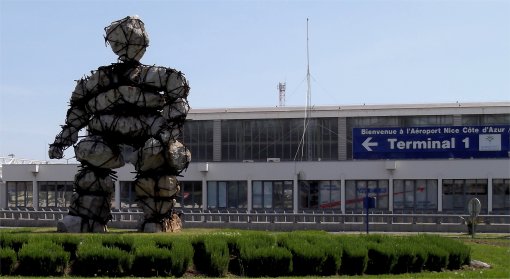 This is 'Le Voyageur'. He stands at a height of 7 metres and he has been constructed using 22 blocks of stone weighing 25 tonnes, held together with 6 tonnes of concrete. The iron framework completes his distinguished look.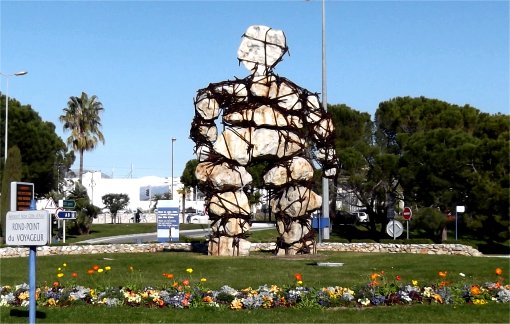 This wonderful creation started his career in the village of Saint-André in the hinterlands behind Nice and he owes his life to Nice born artist Max Cartier. Le Voyageur took his present position in 1995 and his being was to commemorate the 50th anniversary of the airport.
Max Cartier is a true artist in every sense and puts art before everything. He is a creator of conceptual art. He made his debut as an artist in the 1960's gaining recognition for his originality and high quality. He exhibited in Paris as well as the Côte d'Azur. His work has been bought by the Municiples of the local towns in the region. Le Voyageur is one of a number of similar stone sculptures that he has created but he also works with iron, painting on canvas and even on pans! To add to the talents, Max Cartier is also an actor. I am in awe!
As for Mr. Stone Man 'Le Voyageur'... he is my Termin(al)ator!
Max Cartier website in French: www.maxcartier.com
Share this article on Facebook