Books and Films
Sarah's Vignettes: The Path to the Sea by Liz Fenwick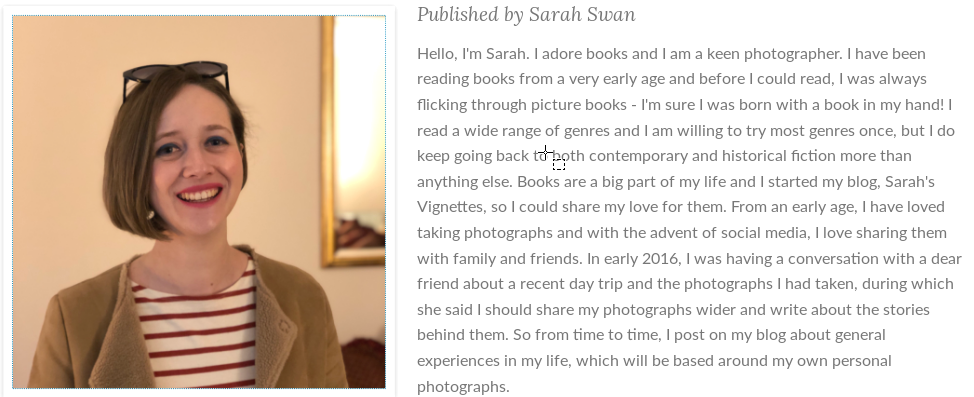 ---
I am honoured and thrilled to be part of the blog tour for Liz Fenwick's latest novel The Path to the Sea.
Thank you to Joe Thomas and HQ for inviting me to be part of the tour and for sending me a proof copy of the book in return for my honest review.
Before I share my thoughts with you, here is a teaser of what you can expect from The Path to the Sea.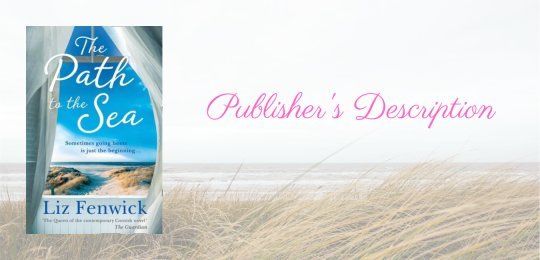 Sometimes going home is just the beginning…
Boskenna, the beautiful, imposing house standing on the Cornish cliffs, means something different to each of the Trewin women.
For Joan, as a glamorous young wife in the 1960s, it was a paradise where she and her husband could entertain and escape a world where no one was quite what they seemed – a world that would ultimately cost their marriage and end in tragedy.
Diana, her daughter, still dreams of her childhood there – the endless blue skies and wide lawns, book-filled rooms and parties, the sound of the sea at the end of the coastal path – even the family she adored was shattered there.
And for the youngest, broken-hearted Lottie, heading home in the August traffic, returning to Boskenna is a welcome escape from a life gone wrong in London, but will mean facing a past she'd hoped to forget.
As the three women gather in Boskenna for a final time, the secrets hidden within the beautiful old house will be revealed in a summer that will leave them changed for ever.
Most visitors to this blog or to my social media pages will know that I am a huge fan of Liz Fenwick's work, having read and reviewed the majority of her books (The Cornish House, A Cornish Affair, Under a Cornish Sky, The Returning Tide) and was absolutely bowled over last year by One Cornish Summer. I was curious to see where she was going to take her writing next. Well, Liz really has done it again with The Path to the Sea. Crikey, it is stunning and I fear that this review will not do this beautifully told story justice.
The Path to the Sea truly is a thing of beauty and this starts with the cover. Photos really do not do the blue justice. It is so vivid and evocative of those summer days by the sea. The hardback cloth is a lighter shade of blue and the writing on the spine under the jacket shines bright in silver. Is the story as beautiful as the packaging? Oh, yes! The Path to the Sea really does have the whole package.
A Liz Fenwick story would not be complete without a house and the Cornish coastline, both of which are characters in themselves. Liz Fenwick's sense of place is perfect and it is evident that she has thoroughly researched the setting. No detail is left unturned – I don't want to say too much for fear of ruining it but trust me, Liz has captured everything! Her rich description of Boskenna, a gorgeous house sitting on a cliff, looking out to St Austell Bay, its gardens and the coast transported me right into the story.
The Path to the Sea is told in and around Boskenna over one weekend in August 2018 and goes back and forth between the same weekend in 1962. I do love a dual time frame story and this one certainly doesn't disappoint. Liz has included the date and time at the beginning of each chapter so it helps the reader to follow the story. As we progress through the weekend and learn more about the 3 women's stories, we are aware it is leading to a decision which has ramifications that will span the generations. My goodness me. As I was reading through, I could feel this happening. Each chapter is fairly short and it really kept me on my toes. At each turn of the page, Liz slowly reveals details of what has brought Joan, Diana and Lottie to be in Boskenna that weekend and you can feel it bubbling away under the surface. My heart was racing by the crescendo!
Although the story is told from the three women's points of view, there are 5 voices in total: Joan in her thirties in 1962 and elderly Joan in 2018, Diana as an 8-year old in 1962 and in her sixties in 2018, and 29 year old Lottie in 2018. Each voice is so distinct that I am sure that if I had opened the book at any page, I would have been able to identify which of the women was telling their story. That's clever.
There is one character who I have to give a special mention to and that is Tom. For those who have read The Cornish House, this is the divine Old Tom as a 36 year old. He is just as delightful as a younger man and it was great to find out about his past. If you are yet to read The Cornish House, don't worry. Not having met Tom as an older man will not spoil your enjoyment of The Path to the Sea at all. Liz has been very skilful here to make sure this works for all readers.
There is a depth to this story that is new to Liz's writing. On the surface, this is a multi-generational love story. Underneath, it is a story of love, loss, guilt, acceptance, forgiveness, and the result of what happens when you choose one path over another. This coupled with the rich detail and research I mentioned earlier, really do show what a talented storyteller Liz Fenwick is.
What Liz Fenwick has achieved with The Path to the Sea is simply wonderful and I am in awe.
The Path to the Sea was published by HQ, Harper Collins on 6 June 2019. It can be found at Amazon UK and on Goodreads.
Liz Fenwick, award-winning author, ex-pat expert, wife, mother of three, and dreamer turned doer, was born in Massachusetts, and at the age of twenty-six moved to London where she fell in love with an Englishman. After nine international moves, she now spends her time in Cornwall with her husband and her two mad cats, writing stories inspired by the beautiful Duchy.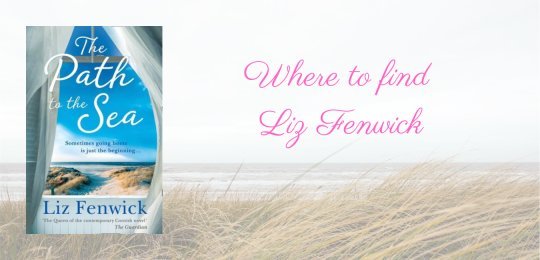 You can find out more about Liz on her website at www.lizfenwick.com, connect with her on Twitter @liz_fenwick, visit her Facebook page @liz.fenwick.author and her Instagram @liz_fenwick
Share this article on Facebook