General Articles
Royal welcome for riders pedaling to save our Blue Planet
By Celina Lafuente de Lavotha - Monaco Reporter
Royal welcome for riders pedaling to save our Blue Planet
Last Tuesday at high noon, September 25, 2018, a blue wave of a hundred solidarity cyclists, participating in the charity race organized by the Blue Marine Foundation lead by Clare Brook, rolled into the Prince's Palace Square in Monaco. You could hear the uncorking of bottles amid the applauses of Prince Albert II saluting their triumphant arrival, and the enthusiastic cheers from the crowd gathered to welcome the brave riders, being sprayed with champagne as customary. (Photo below copyright David Churchill)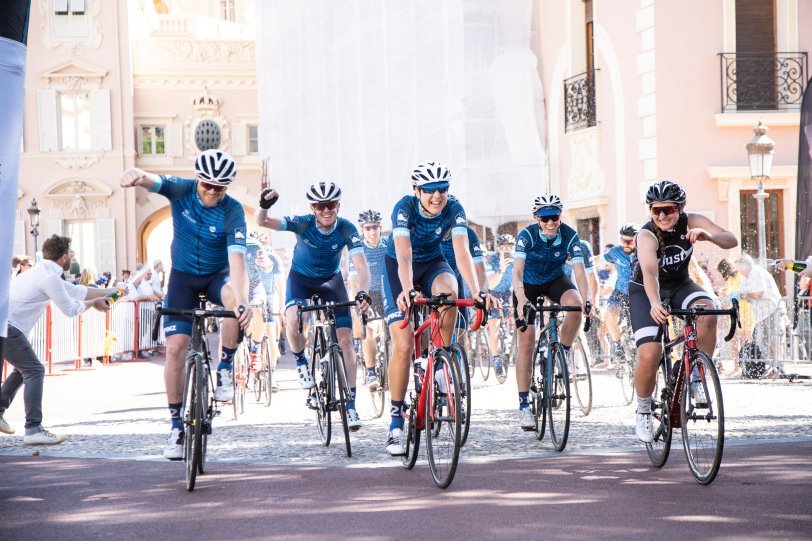 Prince Albert was presented with an underwater photo as a special gift and gladly posed with the solidarity competitors. (Photo below copyright David Churchill.)
It was no coincidence that the race culminated in Monaco a day before the opening of the Monaco Yacht Show and the Monte-Carlo Gala for the Global Ocean, a fantastic major philanthropic event organized by the Prince Albert II Foundation in the presence of Prince Albert and Princess Charlene and many eco-conscious celebrities, raising over 21 million Euros to support worldwide initiatives in favor of a sustainable ocean. Monaco thus reaffirms its historical commitment to the wellbeing of our oceans, as marine ecosystem awareness and conservation have been an integral part of the Principality.
Raising funds to create marine reserves and sustainable fishing
The 3rd edition of the race for the oceans, kicked off in London on September 19, and took over 7 days covering around 1,100 km, cycling through England, Belgium, Luxembourg, Germany, Switzerland, France, Italy and Monaco.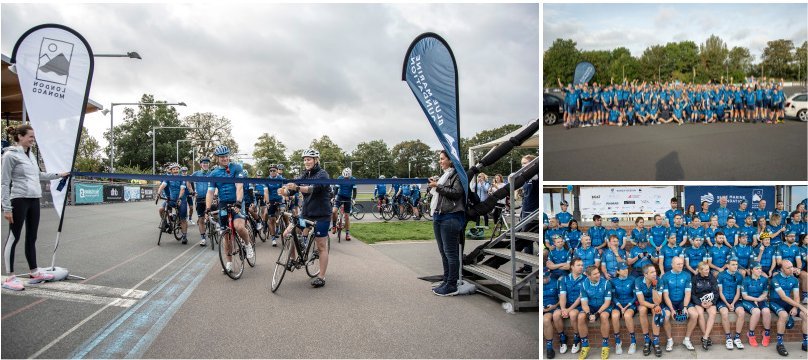 Among the participants from the Principality we would like to mention Lou Grether from Artcurial Monaco for whom this bicycle race was a first and her brother Nick Cross a passionate for bikes, plus the trio competing under the Automobile Club of Monaco flag: Romain Pugliese, Corentin Debort and Thierry Boutsen, who is more accustomed to riding F1 race cars or planes. Competitors took a one day or a multi-day cycling challenge, whether completing the whole distance, or joining for a shorter section of the route, securing donations from supporters to help raise funds and at the same time increase awareness for the Blue Marine Foundation, a marine conservation charity dedicated to safeguard our oceans and by extension our ecosystem.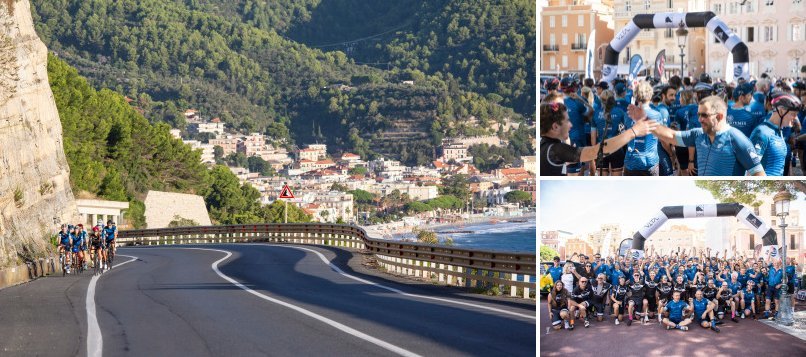 Thanks to the memorable rides to save our oceans, the Blue Marine Foundation has risen close to Euro 640,000 in the two past races, to enable them pursue their objective of creating marine reserves and establishing sustainable models of fishing. This year the association raised Euro 278,000 and counting as the donations keep coming! This specific charity contest will support four key projects on the Ascension Island, in Saint Helen the last residence of Napoleon in exile, on the South coast of England, to develop reasonable fishing.
Quote
"How inappropriate to call this planet Earth when it is quite clearly ocean." Arthur C. Clarke
Share this article on Facebook