General Articles
The Corsica Experience with Alex Sutcliffe
By Alex Sutcliffe
There are moments, while travelling in Corsica, when you can be forgiven for wondering just where exactly you are. After all, most place names are Italian, the official language is French, and a rue may well open out onto a piazza. The island is a lovely fusion of the two countries, while remaining resolutely Corsican in spirit, and boasts breathtaking mountains, nature reserves and a glorious, dramatic coastline.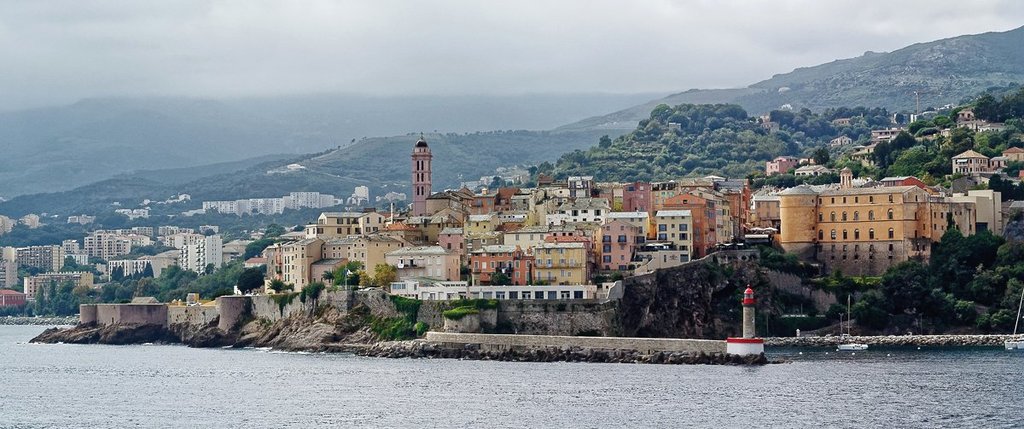 Bastia
After disembarking in the industrial port town of Bastia, Corsica's former capital, our first stop was a three-hour drive away in Porto Vecchio, in the south-east. A small town based around a bustling harbour full of international yachts and Italy-bound ferries, Porto Vecchio is rapidly becoming a trendy destination for Italian fashionistas and party-goers.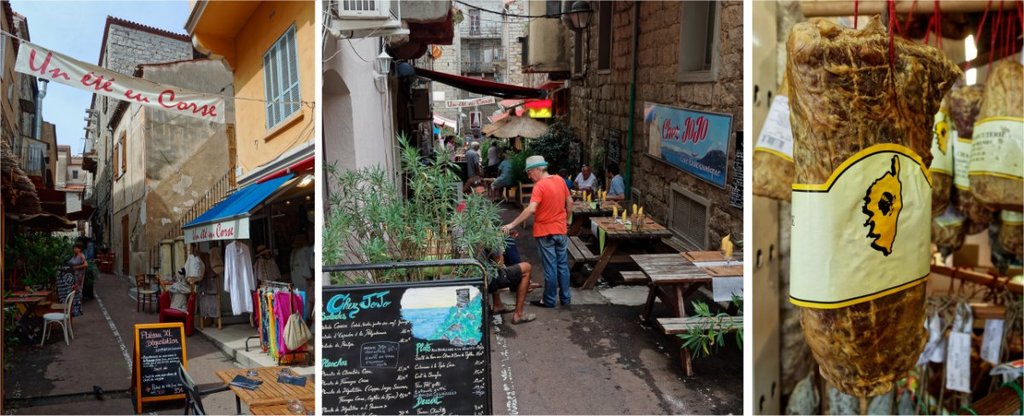 Porto Vecchio
It's not hard to see why. Diving trips to the Cerbical Islands, providing underwater canyons and a wide array of marine life, are a large attraction in this area, as are the boat trips and seafood lunch cruises which start from the marina. Walk upwards into chic little old town, however, and you'll find narrow cobbled streets teeming with boutiques, cafés and restaurants, whose specialities include fish soup and marmites of mixed seafood.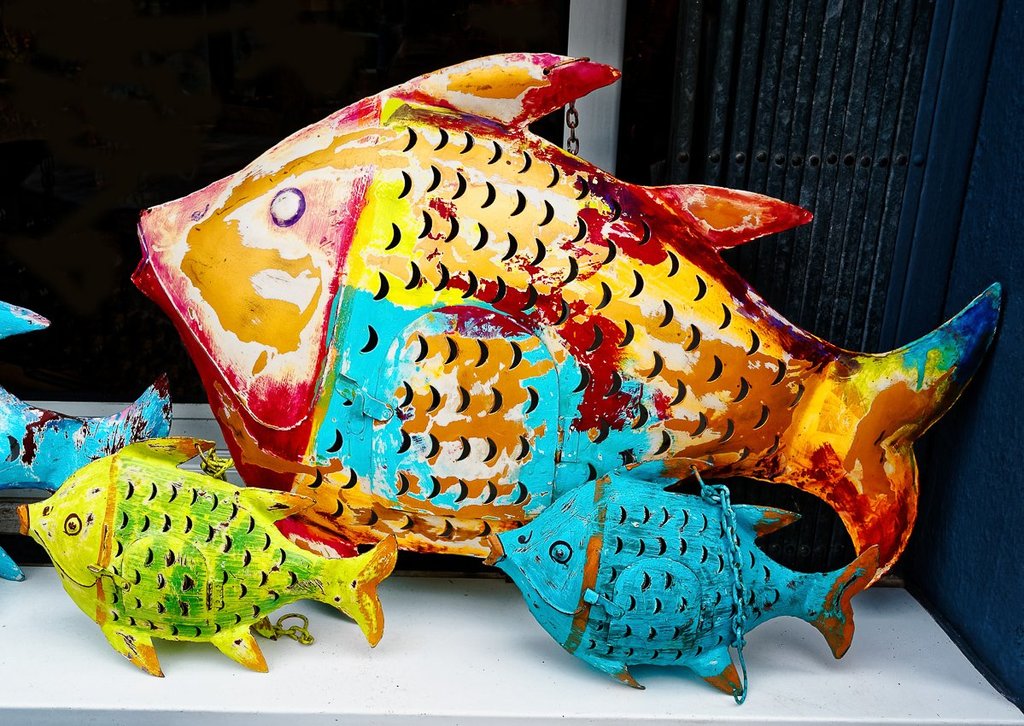 Charcuterie is another Corsican mainstay, made of either wild boar or locally farmed pork. Some animals are fed on chestnuts, which add a distinctive flavour to their meat, while chestnuts are also a key ingredient in Pietra, the locally-produced beer.
The old town's designer boutiques are a pleasure to browse, packed with beach-inspired clothes and all kinds of souvenirs and colourful artefacts, invariably with a marine theme.
Otherwise, Porto Vecchio's focal points are its sixteenth century citadel, with fantastic views over the marina and sea, and the nineteenth century church of Saint Jean-Baptiste, whose simple granite exterior belies its beautiful interior, including a glorious ceiling, which, on closer inspection, turns out to be an impressive example of trompe l'oeil.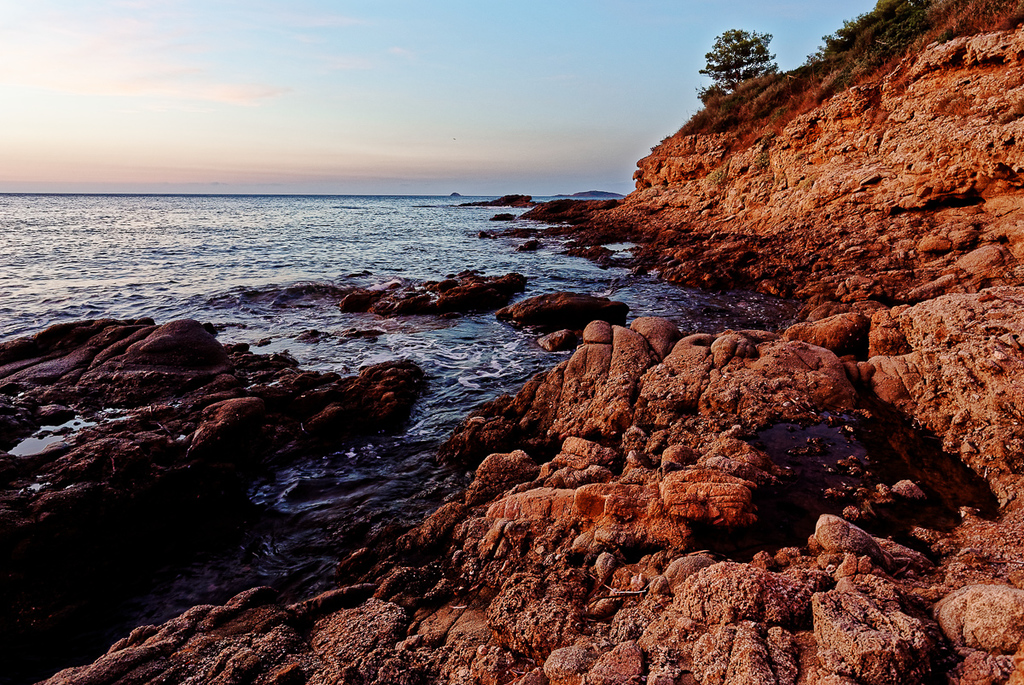 Palombaggia
The nearby Palombaggia beach stretches for 3 km around a peninsular just outside Porto Vecchio, and is a haven for campers and sunseekers, and home to one of Europe's foremost naturist villages. Lined with umbrella pine trees, the rocks are deep red, the sand a pale gold and the water clear and blue. The stormy skies above while we visited merely added to the sense of drama.
Further south along the coast, we visited Bonifacio, Corsica's oldest town, whose remarkable ninth century citadel, set high above the harbour, is a maze of alleyways and medieval cobbled lanes full of shops, cafés and restaurants. It's a steep climb to reach, but there is always le petit train available for those who can't face the walk.

Bonifacio
Once there, the views are dramatic. From one side there's the busy, restaurant-lined harbour, full of boats offering lunch cruises to the nearby Lavezzi Islands, an archipelago and protected nature reserve that offers hiking trails, secluded sandy beaches and fantastic snorkelling and scuba diving.
From the other side lies the Strait of Bonifacio, the glistening stretch of Mediterranean that separates Corsica from Sardinia by just 11 km. The shore here is lined with stunning white limestone cliffs, sculpted over the years by the sea into a series of fascinating shapes, which constantly appear to change with the sunlight.
It's breathtaking and heady, full of charm and conviviality, and all within relatively easy reach of Nice. After eighteen years of living here, this was my first visit to Corsica. It certainly won't be my last.
--- --- ---
Alexandra Sutcliffe is a...
Riviera-based life coach who will shortly be
offering three specific course packages:
Attracting Love,
Attracting Abundance
and
Making Positive Change.
Her website is: alexandralifecoach.blogspot.fr
--- --- ---
Share this article on Facebook