Health and Beauty
The Wonder Pot: Wild Rose Beauty Balm by Neal's Yard Remedies
This beauty must-have is an absolute god send. The Wild Rose Beauty Balm is a multipurpose balm that helps your skin glow with radiance.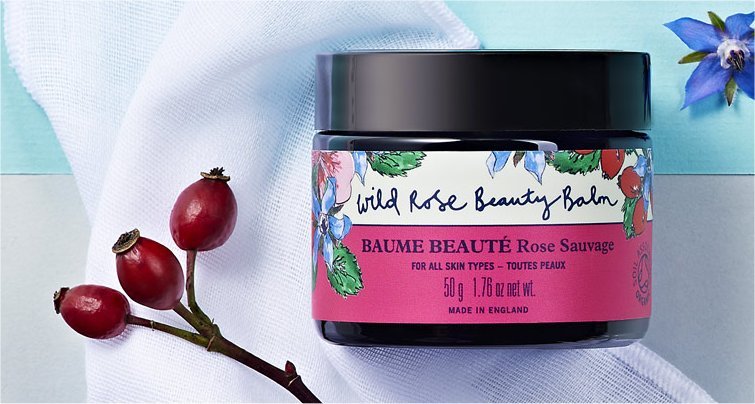 The Riviera Woman loves this award-winning Beauty Balm which is a one pot wonder for all skin types. With antioxidant-rich, organic wild rosehip oil and a balancing blend of organic geranium and patchouli essential oils, this cult favourite nourishes skin and enhances your skin's radiance, for a natural glow.
Rich in provitamin A (a source of retinol) and vitamin E, rosehip seed oil is highly beneficial to the skin.
Wonderful ways to use Wild Rose Beauty Balm
Exfoliating cleanser
Use with the enclosed Organic Muslin Face Cloth for a gently exfoliating radiance boost.
Intensive nourishing treatment
Leave on for 30 minutes or overnight for an extra nourishing boost.
Finishing touches
Tame eyebrows, highlight your cheekbones and give your lips a beautiful sheen.
British singer, Corrine Bailey Rae, in IntoTheGloss.com:
"I really like Neal's Yard Remedies. They have this thing, Wild Rose Beauty Balm, which is just amazing… you can use it as a cleanser or a moisturiser. That's another big tour favourite for me when I'm just really tired and can't get out of the bed… it just lifts off make-up."
Warning: Avoid contact with eyes. Avoid in case of known allergy to listed ingredients.
Share this article on Facebook