Showing all articles having tag 'Work'
General Articles
Auto Entrepreneur or not Auto Entrepreneur ... is that the question? Get the real facts when setting up in business in France. Tracy Leonetti, the expat expert has the answer... Read more
Health and Beauty

Burnout is a symptom that is rapidly affecting more and more people and costing both the employee and employer money. So what is it and what should we be doing to prevent this from happening?
General Articles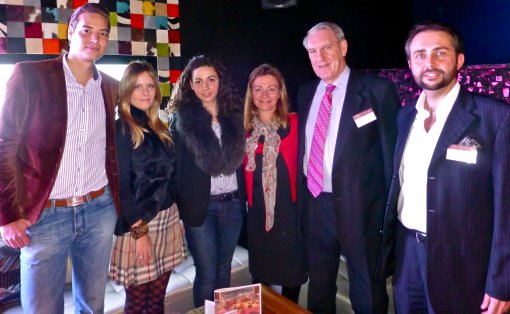 UNIVERSITY OF MONACO STUDENTS MEET BUSINESS LEADERS

More than 100 students representing the five continents and who are enrolled in the Masters and MBA programs at the University of Monaco, met around 50 entrepreneurs and company representatives for a Networking event at Star Deck. This annual event represents an excellent opportunity to connect with business leaders who will provide the necessary insight in industry dynamics and business know how, as well as build a network for potential future employment. Loyal mentors who provide guidance to the students were also present to see the students they support and meet new ones.
Careers
Challenges for women in leadership. The Dalai Lama, at the Vancouver Peace Summit in 2009, said that "The world will be saved by the western woman."
Sunday, 26 September 2010 Section:
Careers
General Articles
Moving with the times: Where Women Work. When you think of 'Mobile Women', what comes into your mind? By Julia Moore.
Humour
Four short tales of corporate life.
Random
A new system is in place in France, to help you get started in business. This is the Auto-Entrepreneur system. Thanks to Alison Morton, here is the English translation.