Art and Artists
Stefanie Van Zyl
I had the great pleasure of talking to Namibian artist Stefanie Van Zyl. Stefanie grew up in South Africa and gained her formal graphic art qualifications there. Following her great interest in European art & culture she moved to France in 1984 and is now based here on the Riviera.

Stefanie has drawn since the age of three and now works in pastels, oils, watercolour and pencil. Since being on the Riviera, she has exhibited at such prestigious venues as Hotel de Paris, Hermitage Hotel, Pastor Centre and Association Des Jeunes Monagasques where HSH Prince Albert came on a private visit. Stephanie's portrait of Princess Grace is now in the private collection of HSH Prince Albert.

Q. Who or what inspires you to paint?

A. Leonardo de Vinci. At the age of 10 I saw a book print of 'Virgin of the Rocks' and loved the way he depicted the angel. I was so impressed with the way he could change light and shade, especially in the skin tones to soften the features. From a photo of the painting I started to copy his technique.

Q. What is your favourite period/art movement?

A. I love so much of the art from the Italian Renaissance right through to the nineteenth century. I love seventeenth century painting too, especially Jan Vermeer. AlsoVan Dyk's portraits and Carravagio's use of light and shade. From the nineteenth century I greatly admire the portraiture and technique of the American artist John Singer Sargent.


Q. How important is your subject matter?

A. As a commissioned artist, I'm not often given the choice, but working mainly in portraiture allows me create interesting and realistic facial features and expressions. With my love for history and architecture, I can sometimes add classical detail to the background.

Q. What's more important, content or technique?

A. Technique. No matter what the content, I always want to bring the canvas alive through subtle light and shade, to re-create nature through composition.
In portraits, I find a pose or an expression which flatters, I try to capture the essence of the person.

Q. Have you ever created a painting you would like to live in?

A. I love the work of Victorian neo-classical artist Sir Lawrence Alma Tadema. His paintings of romantic women with the sea and marble classical columns are beautiful. I f I include sea or some classical statuary in my paintings, I should love to step into them.



Q. What goes through your mind after the opening of one of your exhibitions?

A. Three things; relief that all the paintings are hung properly etc. then feeling good after all the congratulations and listening to comments about how my works looks through other people's eyes. Thirdly, what's next, what can I paint, how can I improve?

Q. If you could own any one piece of art in the world, what would it be?

A. Leonardo da Vinci's Mona Lisa. It is the ultimate symbol of the painter I admire most.

Q. What moves you most in life?

A. Defenceless, helpless beings whether human or animal. I feel so sorry for them.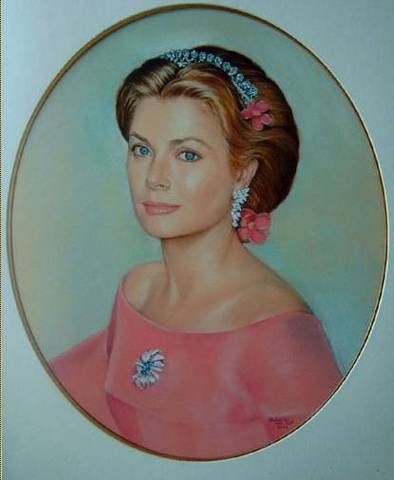 www.stefanievanzyl-portraits.com
Share this article on Facebook