Anna Fill Interviews
Interview with: The Pianist - Emmanuelle Stephan
Emmanuelle Stephan has music running through her veins. From a very young age, this French pianist was destined for great things. Her love for the piano was born out of passion, and the inspiration she gained from her mentors.

"I remember one day when my father brought me to the very first piano lesson and I stood in front of my first teacher, Yuri Klempert (an academic descendant of Heinrich Neuhaus' Russian piano school). We did not have a piano at home so on this day, I tried the instrument for the first time." recalls Emmanuelle. "It was not really playing, the teacher pointed at the piano and I hit some keys, but this was a very memorable moment for me"
At the age of 8 Emmanuelle took part in her first public performance in a piano competition organised by the local music school. It was a very happy and proud occasion.
Music played a huge part in her childhood and together with her younger sister they would laugh and play piano together. Influential times for this ambitious pianist included the feelings of when she heard the music by Debussy, Chopin and Liszt's being played for the first time. Then the special atmosphere in the practice rooms of the Juilliard School in New York and the University in Vienna, have all impacted on her.
Emmanuelle tells me how she would have enjoyed the experience of living in the XVIth or XVIIth century, to have been an apprentice in the painting workshop of a great master of that time and to have prepared his colours, clean his brushes, grind his pigments… In this same way Emmanuelle relates to her piano teachers, who are also great concert pianists, and her true source of inspiration. Her first teacher Yuri Klempert, and Jean Muller, Lylia Zilberstein and especially Gabriel Tacchino, who himself played under the direction of great maestro Herbert Von Karajan, continue to influence her today.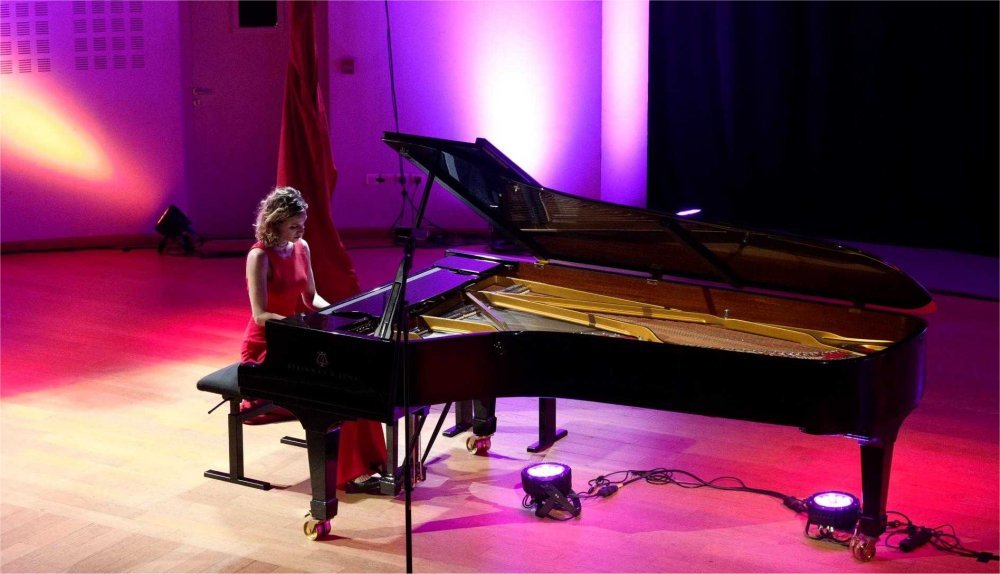 Do you enjoy other genre of music?
"I love all types of music, in particular songs: American or French pop : Madonna, Johnny, Gainsbourg, Jane Birkin, but also soul like Aretha Franklin, to name just a few but my list is endless!!!
This is one of the reasons why I have never felt the need to compose music myself because to me, there is so much wonderful pianistic repertoire that I do not feel the need to create more! And also, as a performer my creative mind is very active, trying to render at best the atmosphere that the great composers have imagined."

Being a pianist is very much a vocation and Emmanuelle practices every day, except whilst on tour. When at home in a standard week, the average time spent at the keys is 5 hours a day. This can include a 3 hours long solo repertoire, working to prepare for an upcoming CD recording, 3 concertos for piano and orchestra and also 2 hours of four hands piano repertoire to maintain. With all this taking place.. "time flies always" says Emmanuelle.

Emmanuelle believes that classical music should be introduced to children and only recently she had a meeting with the French Minister for Education Mr Jean-Michel Blanquer to discuss his idea for a "musical at the beginning of the school year" involving classical pianists willing to share their passion for music with pupils. The violinist Renaud Capucon already engages in this activity, which will encourage other musicians to follow.
---
What does music mean to you?
Music is a language without words. A place where there is no barrier between man and emotions. It is also sort of a magical way of getting back into the past, recreating the mood and work of art of a composer. There is some magic in reshaping someone's work, more than 100 or 200 years later. Like a precious heritage of humanity, maintained through tradition.
---
Emmanuelle has the wonderful opportunity to play both solo and with an orchestra: "In solo recitals, I especially love playing Chopin." she says. "In December I will be in China and performing Mozart and Saint-Saens with an orchestra and then again in Brazil next April. In addition I have the great honour to play chamber music with my master Gabriel Tacchino, as a four hands piano duo."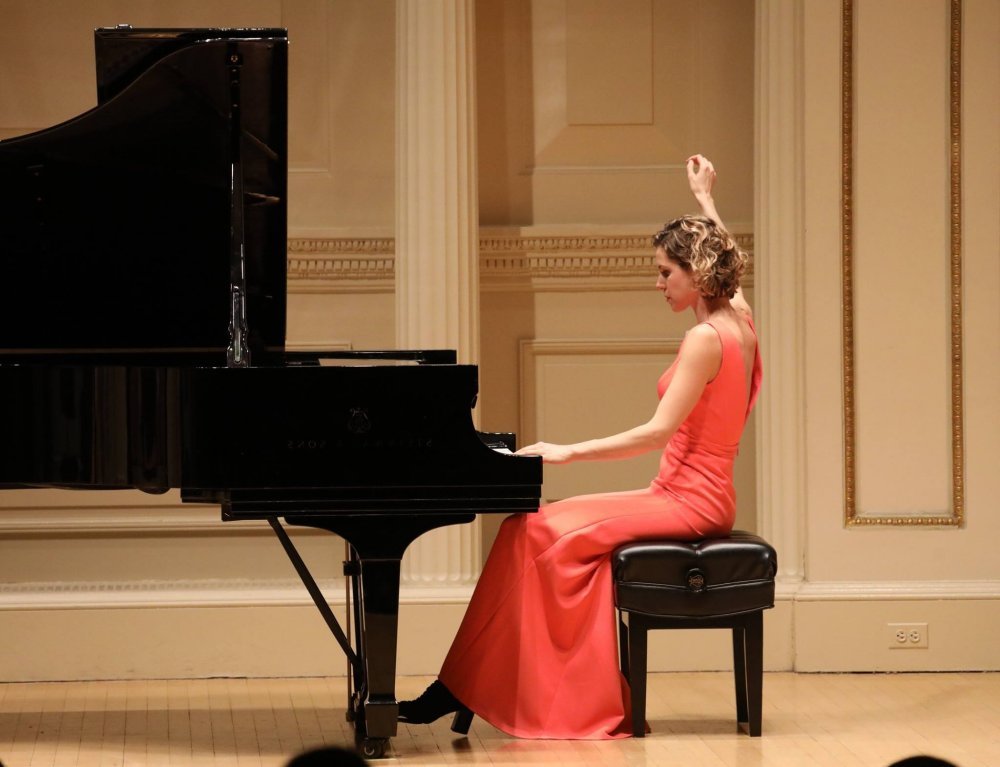 Emmanuelle is fortunate to be performing at least once a month. In September she will be taking part in a masterclass and festival in Italy, performing in several concerts as a soloist and as a duo. In November she will be in Abu Dhabi, Arab Emirates.

Information and details of future performances can be found on Emmanuelle's website and on Facebook

Music is a language and connects people from all over the world, so who is your audience?
"I think my audience is international, from all horizons and eager to feel emotions in music. I perform in Europe (France, Belgium, Luxembourg, Germany, Austria, Italy, Great Britain) but also in the US (New York), as well as China where our western music is also very much cherished. I love to play in very different settings, from big halls to festivals and churches... On many occasions following a recital, people who were listening to classical piano for the first time told me that they were moved to tears. Emotion is the gift from music."
When you are not 'Emmanuelle, the pianist' - what hobbies do you have or how do you like to spend your free time?
"I love spending time with my friends and family, reading books and listening to music

, running in the morning, travelling around the world, and last but not least: swimming in the sea during the summertime."
What makes you smile?
"Many things, but above all: a person smiling at me."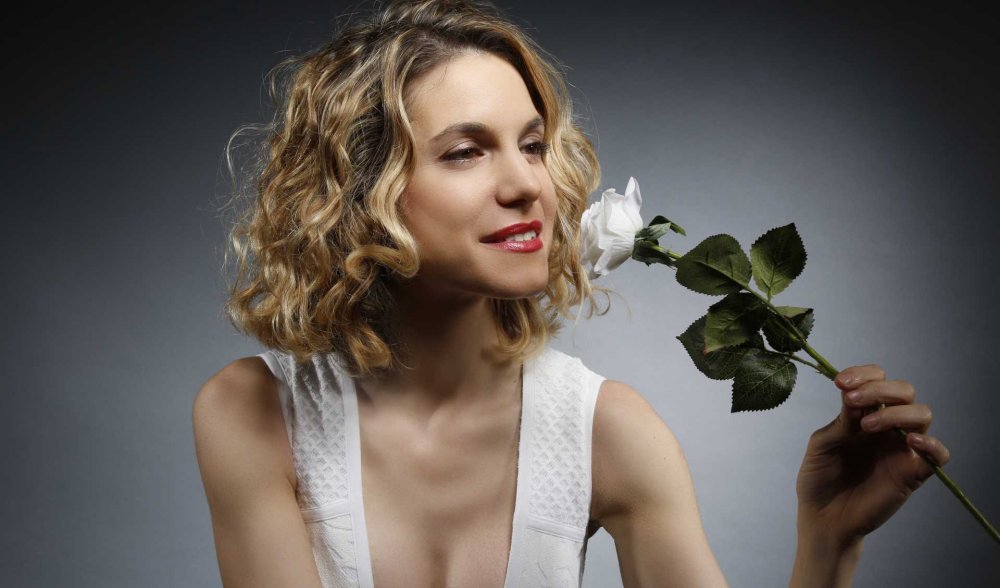 You are in Nice, is this where you call home?
"Although I am a native of the wonderful region of Alsace, I feel very much energised in sunny places. I love very hot temperatures, bright sun, immaculate blue sky, palm trees, the warm sea, the beautiful beach. Thus, needless to say that I made myself at home very quickly in the dreamlike French Riviera!"
Share this article on Facebook