People and Places
Bussana Vecchia: Through the looking glass...
One of the joys of living on the French and Italian Riviera besides the obvious great weather, food and wine... is the knowledge that there are never-ending places to see and an infinite number of things to do. And even if you do re-visit a place you have been to before, you will never have the same experience. There is always something new to see and with the light forever changing, you will never see the same view twice.
A short drive from my home in Apricale, on the Strada del Olio (SP63) heading towards Bajardo and back down in the direction of Sanremo, you will come across the ancient village of Bussana Vecchia. Bussana Vecchia is just one example of the many villages you can stumble upon in Western Liguria.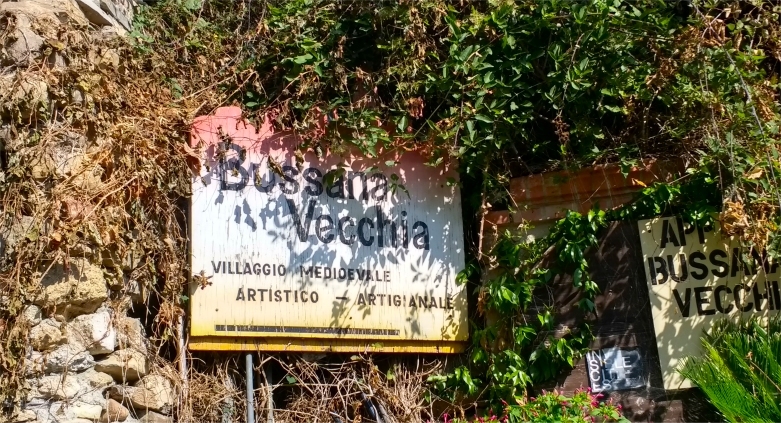 So what is it that draws the crowds to Bussana Vecchia? Well, I could say, just go and experience it for yourself but to be fair to those of you who wish to plan a little trip or break to the region and need to find what will tick the boxes, I am sure this quirky paese (village in Italian) will do the trick.
This is a very popular place to visit so if you decide to go during high summer or at weekends, then expect a lot of crowds. If you are driving, make sure you have good shoes to walk in, as you may have to park a little way down from the village.
Bussana Vecchia is a Medieval village that was badly damaged by the earthquake that struck the region on Wednesday 23rd February, 1887. Houses were severely damaged as was the castle and the baroque style church, St. Maria delle Grazie. People were forced to abandon their homes and the commune of the nearby town of Sanremo, closed all access to the village. This once thriving village founded in the year 1050 remained deserted for some 60 years.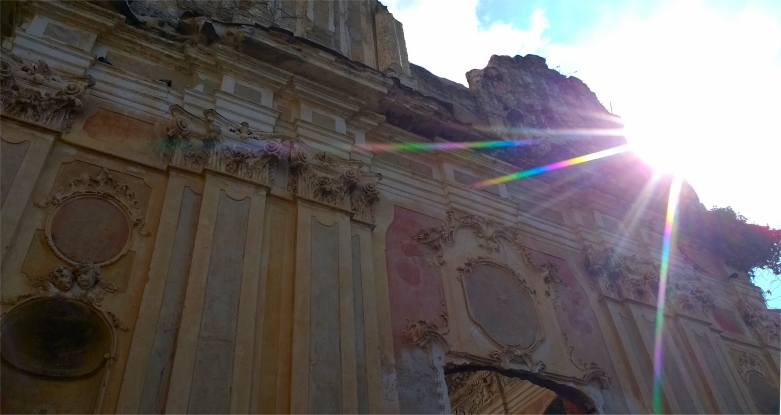 You could then describe what happened next as quite extraordinary... In the 1960s an Italian artist Vanni Giuffrè together with a group of other artists who originated from all over the world, arrived in Bussana Vecchia, downed their tools and easels and set to work using only their hands, to restore the ruins. They had no electricity and no water but even though what they created was rustic, it was real and rich in culture. Through hard work and commitment their vision of a simple and free existence was beginning to be realised.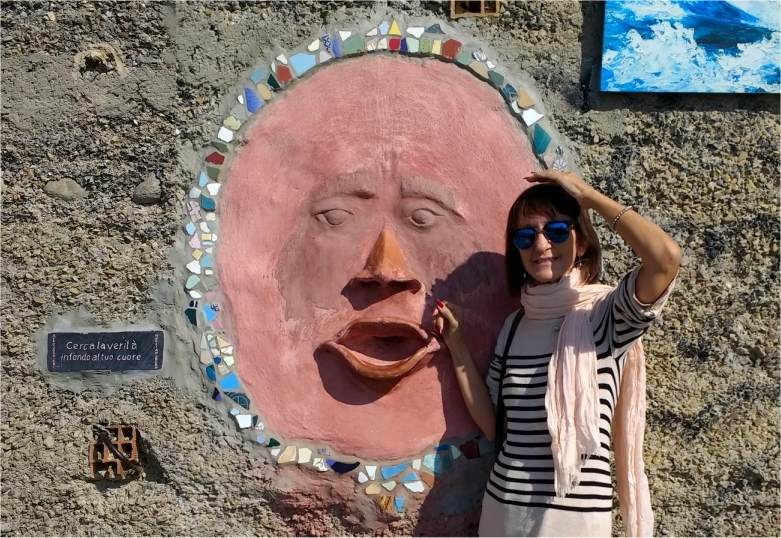 Bussana Vecchia is still self governed by those who live there. Many attempts have been made by local authorities to reclaim Bussana Vecchia but to date, the village continues to thrive in a very bohemian fashion.
It is no doubt that this mindset has contributed to the village remaining at number 10 on the Richter scale of quirkiness! But to keep the village active and attractive to all who visit and stay, electricity and water has now been installed. This village will always be a paradise to anyone who has an infinity with art and who will be inspired by the raw beauty of what has been achieved through passion.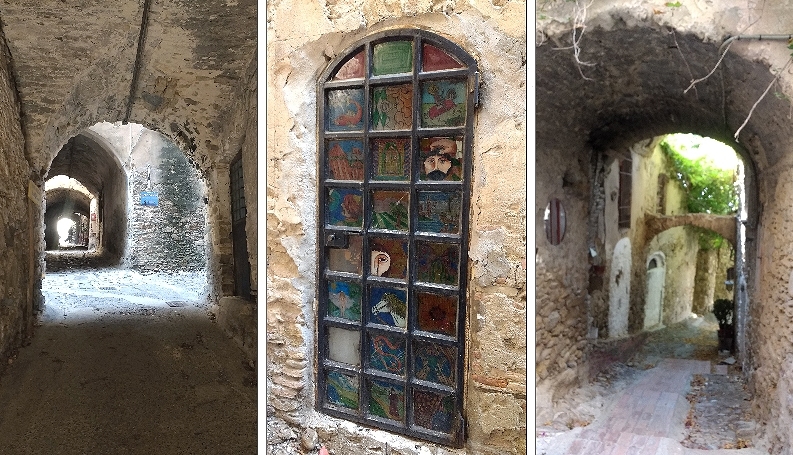 Visiting Bussana Vecchia is such fun. As you meander through the cobbled streets you will see how magical and enchanting the village is with a new surprise unfolding at every turn of the head. This village has a good grip on reality and offers a wide choice of eating styles, including a Restaurant catering for vegetarian and vegans and those who have special dietary needs.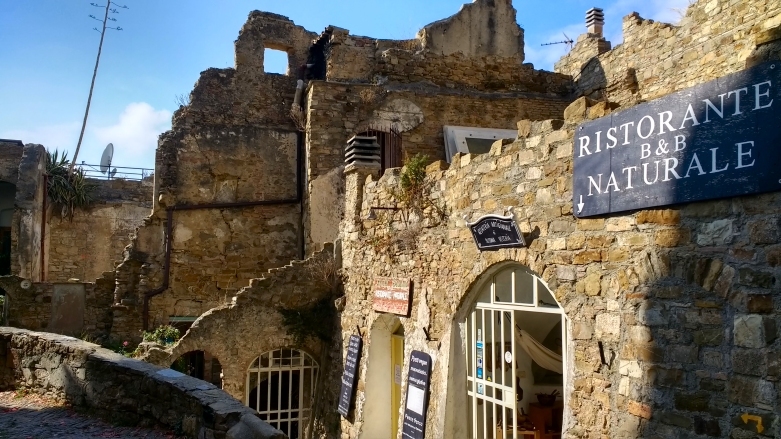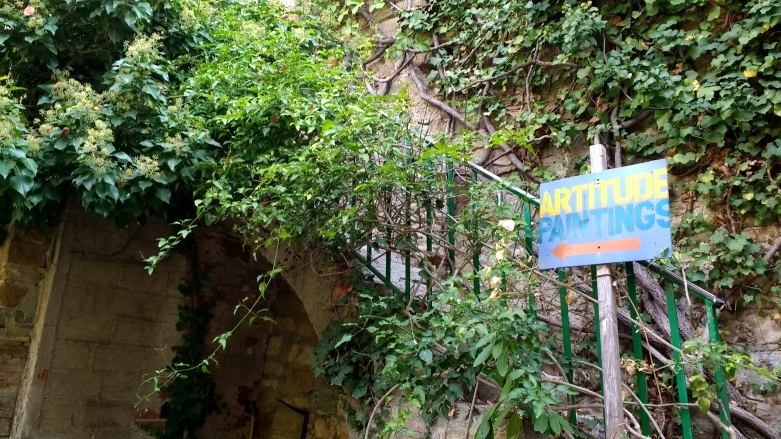 My highlight of the day was a visit to one of many art studios 'Artitude' with artist Laura Mancini. In 2 minutes I was the proud owner of my very own individual piece of artwork... I was so impressed with Laura's technique that she has become a featured artist on The Riviera Woman... See here.
So whether you are a hippie-chick, a wild-child or just infatuated with all things wacky, then Bussana Vecchia is really for you. As you stroll up and down the stairways, it is difficult not to imagine yourself as a free spirit living in the moment. There's a positive vibe in the air wherever you go in the village which makes you feel on top of the world. As you leave Bussana Vecchia, you take with you a piece of that vibrant energy and there is no doubt that Bussana Vecchia has a lasting impact on you.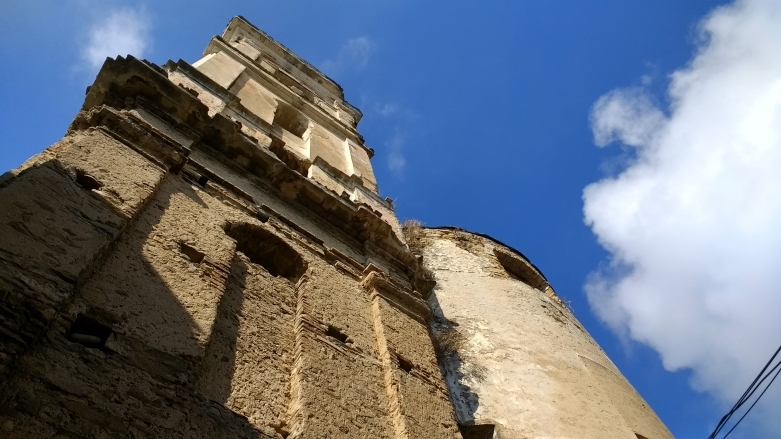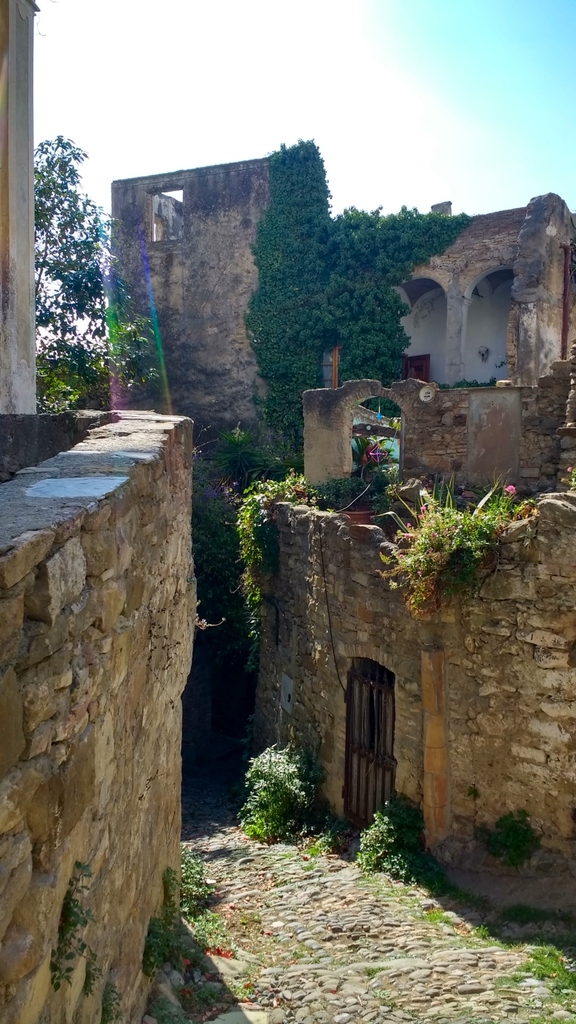 --- ---
Click Image and it will take you to Google Maps or click HERE
Share this article on Facebook