Health and Beauty
Seasonal Energizing Haircare Treatments
As we approach the end summer, Bio Hair are recommending you begin a new haircare routine to rebuild and re-energize your hair. As we change season, this is the greatest contributing factor to hair loss.
Introducing the 'NaturalTech' Energizing range by Davines
NaturalTech is a complete program of innovative solutions that target hair and scalp problems while bridging sustainable beauty practices with cutting edge technology. The Davines NaturalTech range is free of parabens and surfactants + is enriched with Phytoceuticals for anti-oxidant, anti-inflammatory and anti-radical actions, along with the use of essential oils for unique scents.
Even NaturalTech packaging are eco-friendly. Designed in line with Davines sustainability concepts and the values of their Packaging Research Paper, NaturalTech boxes are in recycled FSC, self-assembling paper, free from paint, ink and glue to guarantee superior biodegradability.
The Energizing range stimulates scalp micro-circulation increasing the mobilization of toxins. It combats hormone-related hair loss, androgenetic alopecia and the hyper-production of sebum. As a result hair grows healthier and stronger, the scalp has more tone and lower sebum production.
Products in the 'Energizing' range include:
Shampoo - for scalp and fragile thinning hair.
Seasonal Superactive - seasonal lotion for fragile, thinning hair.
Superactive - stimulating serum for scalp and fragile thinning hair.
Gel - treatment leave in gel for scalp and fragile thinning hair.
Thickening Tonic - thickening tonic for scalp and fragile thinning hair.
These products are completely organic and suitable for vegan and vegetarians. They are certified by ICEA (the Italian Ethical and Environmental Certification Institute).
***
Special Offer €59.00:
NaturalTech 'At Home' kit consists of the Energizing Shampoo and
Superactive Serum. (RRP: €73.70)
In Salon €25.00:
NaturalTech Energizing Treatment and styling.
***
When your hair looks good, you feel good!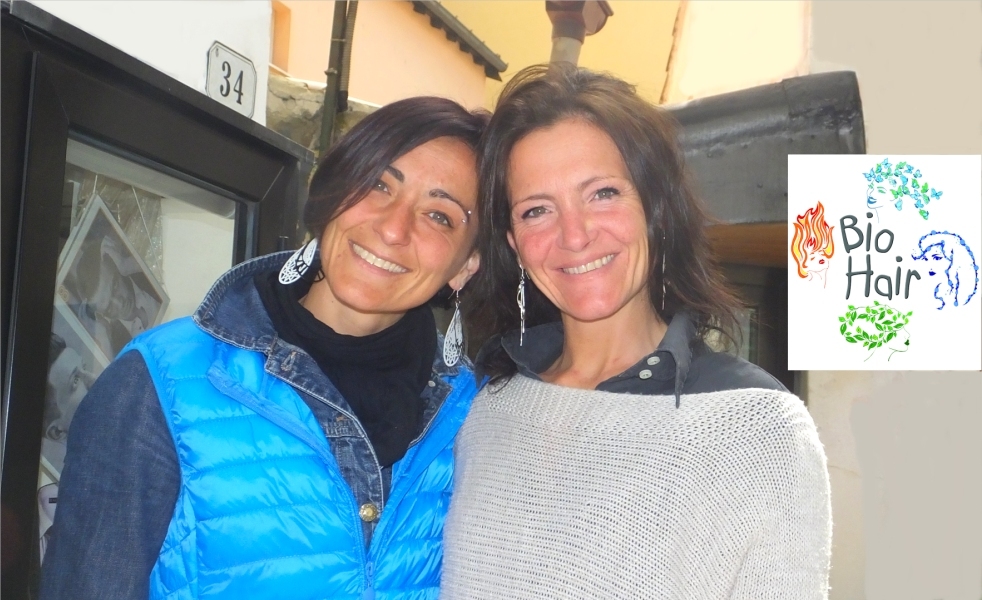 Sister Act, Morena & Laura
Bio Hair are available for all Events,
Weddings, Fashion Shows & Makeovers.
Call and make your appointment now!
Visit the salon:

Bio Hair, Via Roma 34/d 18039, Ventimiglia, Italy. Tel: +39 0184 840502.
See Facebook/BioHair
Share this article on Facebook