Health and Beauty
Invitation: Clinic Villabianca - New Skin Fitness Programme


Medicine – Well Being – Aesthetic
_________________________________________
The new SKIN FITNESS programme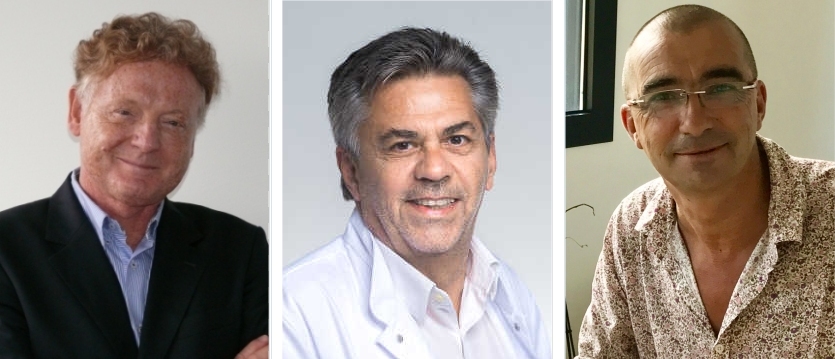 Dr. Jean-Luc Vigneron * Dr Bertrand Pusel * Dr. Gilles Le Liboux
Introductions
Dr. Jean-Luc Vigneron:
Is an internationally recognised specialist in aesthetic and surgical dermatology and he is the author of numerous books and publications. Dr. Vigneron, founder of the clinic Villabianca attends many conferences and talks and is regularily featured in The Riviera Woman. Read a recent interview with the doctor HERE

Dr. Bertrand Pusel:
Is a professional dermatologist and laser technologist in aesthetic dermatology. He practices at clinic Villabianca, Saint-Paul de Vence, in the Alpes-Maritimes department. Dr. Bertrand Pusel has a Doctorate in Medicine, a Certificate of Special Studies in Dermatology and a Certificate of Tropical and Exotic Medicine.

Dr. Gilles Le Liboux:
Has been practicing general medicine for over 20 years. He completed further studies and now specialises in sports medicine, nutrition and micronutrition, and the fundamental and joint role of nutrition with physical activity for maintaining good health which has gradually become established.
_________________________________________
The Presentation
New technics in aesthetic medicine, anti-aging, healthy diet, rejuvenation
and collagen stimulation
Date and Time
Thursday 28th september, 2017 at 18.00
Venue
The Royal Mougins Golf Club – 424 avenue du Roi – 06250 MOUGINS
Places are Limited
A cocktail will follow the presentations, where you can speak
personally with the doctors.
To attend the free presentation and to receive your invitation, you must RSVP before 15th September, 2017
Contact Nathalie : contact@villabianca.fr
+33 (0)4 93 32 03 60
_________________________________________

Share this article on Facebook