Woman of the Month
Woman Of The Month - Ines O'Donovan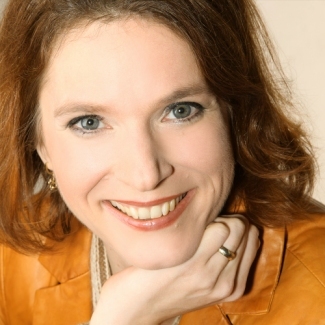 Dr Ines O'Donovan. The Entrepreneur Who Helps Women Across the World to Feel Young, Sexy, and Successful At Any Age
Ines O'Donovan has been living at the Cote d'Azur for more than 16 years. She calls herself a true European: born in Germany, married to Kevin O'Donovan, an Irish man, and living in Roquefort les Pins in France. Her daughters, one an Assistant Surgeon/Anaesthesiologist in Berlin and the other an Operations Associate at a start-up in London, are her pride and joy.
When you ask her what brought her here, she answers: "My husband Kevin". When digging deeper it was actually Kevin's company who had offered them the opportunity to relocate to the Cote d'Azur and it only took a second for Ines to ask: "When are we moving?"
The original plan was to stay on the Cote d'Azur until their daughters had finished their education in 2009, but Ines and Kevin are still here and have no plans to move.
Ines is on a mission to eradicate 'old' thinking from the world and feels frustrated when she hears people say these things, instantly creating a negative feeling towards aging. "I can't do this (anymore)" "I'm getting too old"...
Ines believes that wellbeing has never been more fashionable and has always been ahead of the curve. As a young girl Ines was full of energy collecting and drying plants with her mum and using 'secret' ingredients from the kitchen to be, feel & look younger, more vibrant, and even more radiant.
She went on to study wellbeing and the art & science of rejuvenation and for about 40 years, Ines now helps busy women worldwide to be ageless, vibrant, sexy, and successful … at any time and age … so that they can attract the ideal people and business opportunities into their life and make a real impact in the world.
It was actually at school when Ines started running different types of businesses and she has never really stopped. From marketing to well-being and to teaching at Business Schools and mentoring entrepreneurs and executives, Ines enjoys to be involved in self improvement.
Ines then went on to achieveing a PhD and an MBA and then published articles and a book on topics related to well-being, coaching, mentoring, and leadership. With the internet Ines can connect with women all over the world which is something she enjoys very much.
Ines believes … "Women deserve to have fun, feel sexy, and be the amazing woman they want to be … every day … at any age"
Realising how women have a need to connect, support, and inspire each other … she created an online monthly virtual cocktail platform: Virtual Jeunessima Cocktail Parties … for Women only.
Fusing ancient wisdom and latest research, her Jeunessima Magazine brings news, information and stories in text, audio, and video … to readers' tablets and phones. All meant to guide women on their path to living a YOUthful life full of energy, radiance, vitality, sexiness, confidence, and success.
Ines is aware of the stresses of running her own business but enjoys all the challenges which have become her driving force and raison d'être... the feeling of playing a role in positive change to any woman's life is certainly all worth while.
We asked Ines our famous 5 questions and enjoyed reading her repliies:
1. What makes you smile?
Seeing or hearing about 'old' people who really enjoy their life, who try new things like exploring a new country … or language, starting a new venture … or simply dressing 'inappropriately for their age', these are the people who make me smile. Movers and shakers who prove that being 'old' is a mindset. I still have to meet an 'old' agile, happy, positive person who says: 'I'm old'. Any 'old' fun-loving person that I have met so far, said: "I'm young". And research proves that they are right.
2. What or who inspires you?
It is our mind that really inspires me, or rather its potential. It is amazing to see what you can do with your mind. And I'm not talking about the academic side of things.
Looking at ancient wisdom but also neuroscience it is fascinating how we can heal our body, how we can become who we really want to be, how we can change the way we experience every moment of our life … with the right mindset.
Unfortunately, we have largely lost the ability to use the capabilities of our mind.
Being for instance told that aging is negative, being able to get a pill for or rather against pretty much anything, getting more and more attached to and relying on technology, … limits us dramatically, the things (we think) we can do and achieve. This is really a pity!
3. Do you believe in gut instincts?
Absolutely, our gut is actually often called the 2nd brain as it has a significant influence on the way we feel. Did you know for instance that our gut contains some 100 million neurons? And that about 90 percent of the fibers in one of our most important nerves, the vagus nerve, carry information from the gut to the brain and not the other way around.
We do need to be tuned to listen to our gut though. We are so trained to listen to our head only that we miss a lot of the signs that our gut wants to give us.
I have experienced this myself. When doing my PhD I had gotten so engulfed in the academic thinking and analyzing that I just wasn't able to 'hear' my gut and what it was trying to tell me anymore. It took me some conscious effort and focus to rebuild this ability … and I am now in the lucky position that I can fuse brain and gut in all my thinking, feeling, … living.
4. Your three essential things if you were stuck on a desert island would be what?
Interesting question… First, the belief that whatever happens I'm fine … and that I will find a way to make the best out of the situation.
Second, I would love to have a book that guides me in at least the survival basics … and the healing abilities of the local plants. Ideally one where the lettering cannot wash out in the water or fade in the sun,
Third, one of the most essential things in a human's life is to have another human being, even better a community of like-minded people. If it is just one person, then I would like to get stuck with my husband Kevin
And it is not only for spending more time together but also because we complement each other quite nicely and would be able to weather many storms together. What would be even nicer though would be having all my other loved ones and my friends there as well. We would have a blast!
5. If you are planning a day/night out, what do you enjoy doing the most?
I love being pampered and I love meeting interesting people.
So, during the day I would enjoy going to a spa, with great treatments. Sauna and a massage would be a must … and healthy and delicious drinks and foods.
In the evening I would meet up with other friends from all over the world. I love different cultures, different experiences and perspectives of different people and chatting about them is so inspiring. I always learn something new. And combined with some good food and a nice glass of champagne or wine and the evening is perfect already. Even better if we get the itch to go out and dance the night away. Very enjoyable indeed!
----
Ines O'Donovan, CEO of Jeunessima, is offering all The Riviera Woman readers the opportunity to have the latest Jeunessima Magazine for freeby downloading it to your tablet or phone …
Your free Voucher Code is … EnjoyEnergy
Go to your tablet or phone and do the following:
1) Depending on the device you use, click on one of the following links:
iPad, iPhone and iPod: http://jeunessima.com/JMagRWT
Android Tablets & Phones: http://jeunessima.com/JMagRWA
2) Click on the yellow 'Subscribe' button
3) Select 'Current Subscribers'
4) Type your code in the window that opens up and then tap 'Continue'
Then click on the latest magazine issue to download it … and enjoy the read
Voucher valid for 7 days between September & November 2016
Website: www.jeunessima.com
Share this article on Facebook