Woman of the Month
Woman Of The Month - Tracy Rohan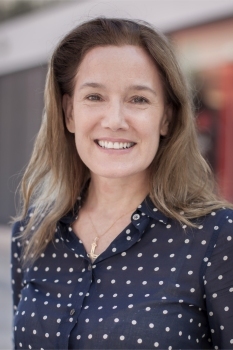 Tracy Rohan is a creative techie, which means she codes and designs. She helps companies and brands look good, sound good, and assists them with their message through web, print and media channels. Tracy's forte is digital marketing and building brands on the web leveraging social media, search engines, blogs and online news channels. Content is king, so she helps companies carve out their message, build their story and grow their brand. Tracy developed a proprietary framework to roll out hand crafted websites that are 100% search engine optimised. It features fast loading pages, standards based clean code, and essential for Google, mobile friendly web pages. This means websites rank well organically from the beginning.
Tracy is from Ireland and one day whilst listening to the radio she heard the latest count since Ireland had seen the sun...
"It was summer and we had not seen the sun shine for 2 ½ months, I am sure it was hidden behind clouds... and suddenly I felt motivated to find a home in the sun." Tracy laughed.
Tracy wanted to be European based, on the sea with a thriving International business community who were English speaking. When she looked on the map the options were Barcelona, Nice and Monaco. Monaco won. Tracy has been in the region for about nine years and it is most definitely where she calls home.
A core passion for Tracy is to help those who cannot help themselves. And, where possible, to inspire people and create connections. Bringing people together, where together they create synergies. She also volunteers her time into two projects MonacoIreland and TEDxMonteCarlo. MonacoIreland is a community she started a few years ago to bring people together in Monaco, of all nationalities. She also gives credit to Paul Kavanagh of Riviera Radio for the launch of the concept. He played a role in the initial brain storming and has supported each of her events. Tracy has enjoyed featuring Irish Senator John Crowne, infamous DJ Tommy Stewart of Lillie's Bordello in Dublin, and world renowned singer/songwriter Mundy of "Galway Girl".
This year Tracy is giving her time to the first TEDxMonteCarlo with a core team of 15 volunteers, taking place November 26th in Monaco. The event being organised is a local independent TED-like event, where 12 thinkers, leaders and innovators will share powerful stories in less than 18 minutes.
"The speakers at TEDxMoteCarlo will reveal new ideas, introduce radical rethinking and use entertainment to open a world of possibilities."
Leading Communications, PR & Media, Tracy will be sharing the message and vision, and grow the brand. TED began in 1984 with the concept of "ideas worth spreading" covering science, business and global issues. All TED Talks are available for free online viewing in more than 110 languages at www.ted.com. Every second 17 people watch a TED Talk and since 2009 there have been over one billion views online. Further information is available at www.tedxmontecarlo.com and @tedxmontecarlo.
We asked Tracy our famous 5 questions and here is what she told us...
1) What makes you smile?
Seeing loved ones. Feeling a breeze in your face on the sea. The beauty of nature and humanity.
2) What or who inspires you?
Inspirational leaders. People who lead by example. Living in Monaco, we are fortunate to have two exemplary leaders Prince Albert and Princess Charlene. I don't believe people really know how hard they, and the Princely family, work on a daily basis to help the world. They raise funds for charities, build awareness and try to find solutions around important global issues. They are truly making a difference.
3) Do you believe in gut instincts?
Yes. This is our natural navigation system.
4) Your three essential things if you were stuck on a desert island would be what?
A friend, water and a mobile phone.
5) If you are planning a day/night out, what do you enjoy doing the most?
A day by the sea or on the sea, dinner, followed by music that makes you want to dance. With friends who are curious about the world and a fabulous sense of humour. Laughter is probably the most important ingredient of life.
***
Tracy Rohan | MBA, BSIS, AA, PRII
Communications, PR & Media
EDGE, Based in Monaco
23 Boulevard Albert 1er
Monaco, 98000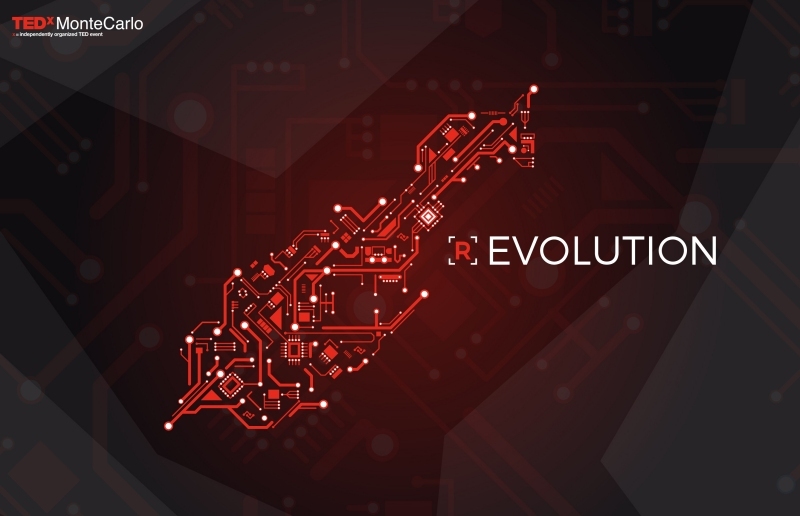 www.tedxmontecarlo.com
Also see more about TEDxMonteCarlo event HERE
Share this article on Facebook