Food and Recipes
Torta Verde Con Zucchini Trombetta e Basilico

Trombette are young squash and look like curly courgettes. These are wonderful for adding to pies and indeed eating as part of a vegetable based diet.
For the Pastry:
500 g Flour Type 0
100 g Milk
100 g Olive Oil
150 gr Water, or as needed
Pinch of Salt
A little Marjoram powder or chopped leaves (Optional)
For the Filling:
3 to 5 Trombette, depending on size
1 egg
Olive Oil
1 Tub Ricotta Cheese
50 g Grated Parmesan Cheese
Basil
Marjoram
Salt and Pepper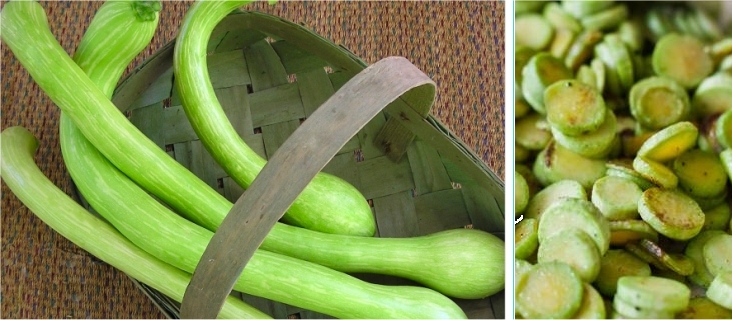 Method:
Make pastry by mixing flour, oil and milk. Add enough water so the mixture has come together well and feels elastic. Leave in the fridge for 30 minutes.
Slice the trombette into slices and place in a pan and cook for a few minutes with a drizzle of olive oil, just to soften. Then add chopped basil, the egg and the tub of ricotta cheese. Mix in grated parmesan cheese, season with salt and pepper and a drop of more olive oil. Add the majoram and mix everything together well.
Return to the pastry and divide into 2 and roll out into 2 round or square shapes, one a little larger for the bottom. Using a loose bottom tin, place the larger pastry in the tin as the base. Add the trombette mixture over the pastry. Place the second pastry on top. With the bottom pastry over lapping, fold the edges over on top. Pinch with fingers or use a fork so the pastry case is sealed. Prick the top of the pastry with a fork. Brush the pastry top with a little olive oil and pour half a glass of water over the pastry.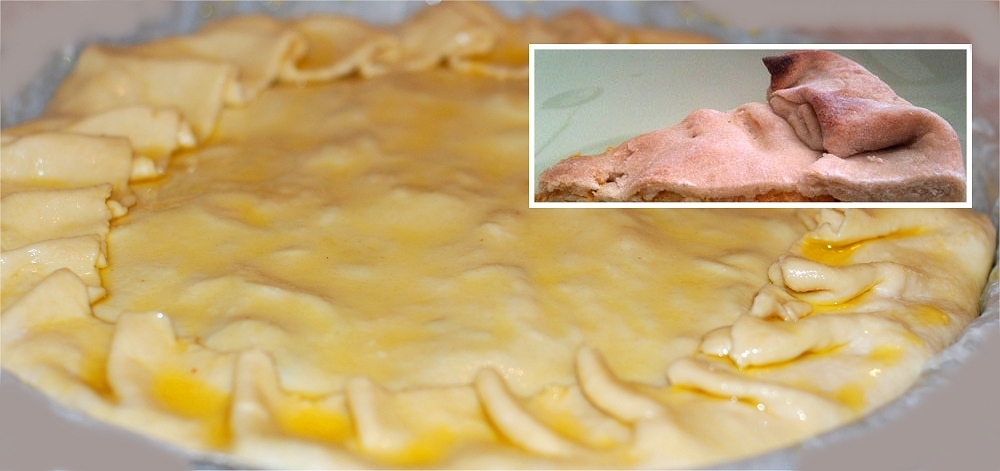 Bake in the oven at 180º C for 45-50 minutes until golden brown.
Great for any party!
Share this article on Facebook