Health and Beauty
More than skin deep...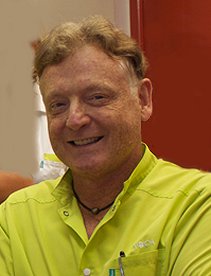 Following the Anti-Ageing Medicine World Conference in Monaco earlier this year and with the medical advancements on maintaining a youthful appearance, we take a look at some of the procedures available to both men and women.
One of the most effective treatments to combat pigment spots, wrinkles and sagging skin is to undergo chemical deep peel treatment but it is vital to speak with a highly qualified dermatologist. We spoke with Doctor Jean-Luc Vigneron who has been practising this treatment for almost 30 years, and having conducted more than 800 procedures, his institution is one of the biggest in the world. He states: "I have always found the results very exciting and it is a pleasure to see the smile on the faces of my patients when they see the results".
Doctor Vigneron, who founded his clinic Villabianca, is an expert in the field of dermatology and cosmetic surgery, and for over 14 years has been the President of the French society of dermatology and cosmetic surgery. He also conducts many forms of esthetic treatments to meet the demands of his patients.
Before any procedure or course of treatment is considered it is necessary for Doctor Vigneron to establish what treatment and what direction is best for you. There is never an overnight revolution; this is a journey of commitment and most treatments need many visits to the clinic. Much in the same way as when embarking on a diet to lose weight or fitness regime, the best results happen over a period of time.
The cosmetic world is a lucrative business and so is the world of cosmetic procedures. While it is acceptable to have a make-over using products bought over the counter, a physical make-over is still treated with apprehension. Growing old gracefully can be given a helping hand.
Doctor Jean-Luc Vigneron considers himself to be a 'chaser of shadows' and where we reported one doctor saying that cosmetic surgeons are mere doctors of illusion, Dr. Vigneron felt that this does not do justice to the science involved. In brief, by using technology it is possible to stimulate and rejuvinate new cells by destroying bad ones and so create new layers of skin, "We are born smooth and with no shadows", he says and his mission is to prove that using non-surgical techniques the skin can be encouraged to regain its natural youthfulness.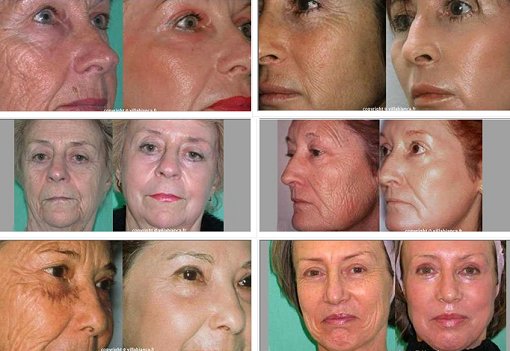 Before and After Deep Peeling Treatments
For more information visit: www.villabianca.fr
Share this article on Facebook