General Articles
Jordan Matter exhibits at Kamil Art Gallery in Monaco
By Celina Lafuente de Lavotha - Monaco Reporter
A leap from the Big Apple to the Principality
On Friday, January 25, Kamil Art Gallery opened a retrospective exhibition Make It Matter with works by American photographer Jordan Matter until March 8, 2019. The exposition supports Fight Aids Monaco through a donation campaign, and counts with the High Patronage of H.S.H. Princess Stéphanie of Monaco, President of the Monegasque association.
Kamil encountered Jordan Matter through a mutual friend and decided to organize the exposition at his gallery in Monaco to contribute to increase the public awareness of this artist and by extension the world of contemporary photography, as well as filming a 10 minute photo challenge, throughout the Principality.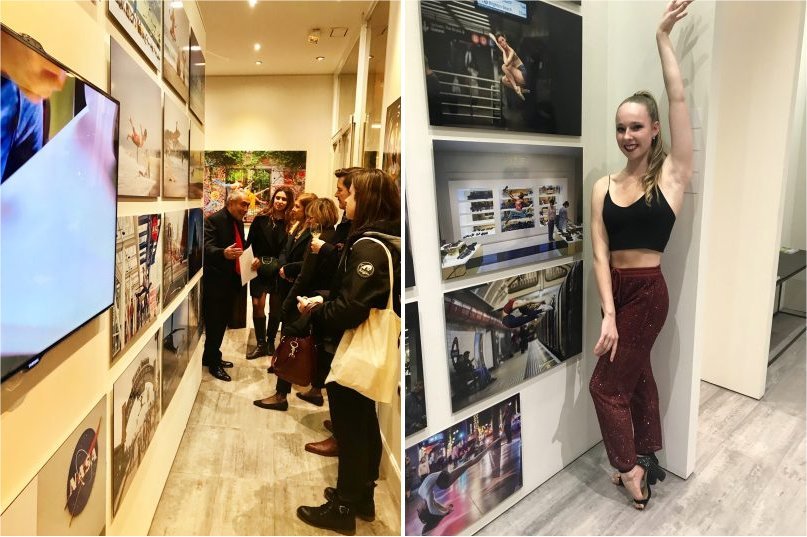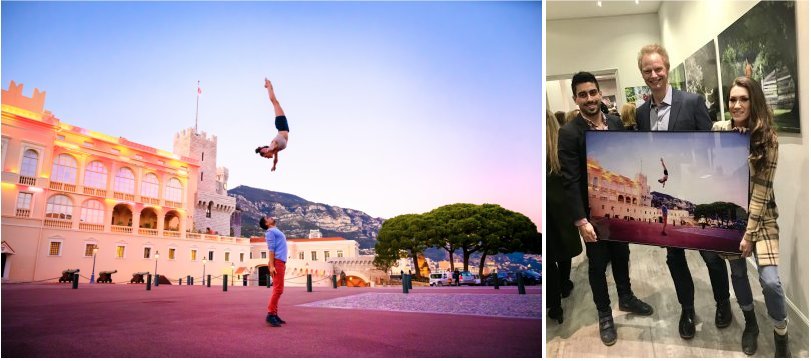 Jordan Matter, well known for his books and keeps gathering through his photos a growing the population who follows him unconditionally, counting around 250 million views on all social media platforms, and more than 3 million followers on Instagram and YouTube.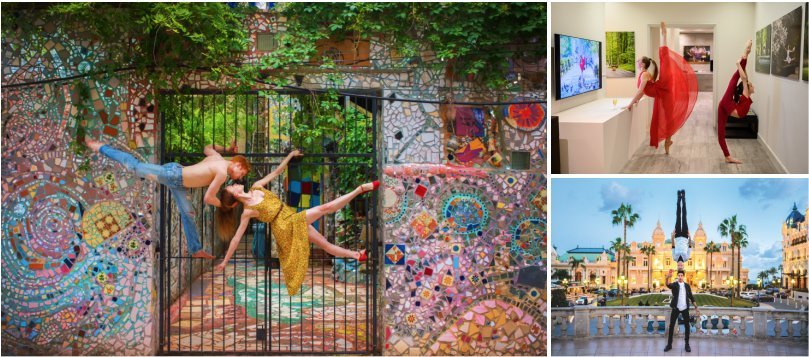 AIDS prevention & eradication
Fight Aids Monaco (FAM) was founded in 2004 by H.S.H. Princess Stephanie, with the mission of creating awareness about AIDS prevention and eradication.
FAM accompanies people living with HIV, to ease their isolation and end discrimination. With this in mind H.S.H. Princess Stéphanie created La Maison de Vie (House of life) in Carpentras, France, in 2010, which is financed by FAM. This is a non-medical facility that offers people living with HIV a couple of weeks of individual accommodation to resource themselves and regain self-confidence.
Additionally, FAM regularly organizes events in schools and universities to create awareness about the disease, and implement communication and prevention campaigns.
Please help Fight Aids Monaco accomplish their noble mission by MAKING A DONATION. Thank you for your generosity!
Who is Jordan Matter?
Jordan Matter born October 6, 1966 in New York, is a portrait and dance photographer, author of the New York Times bestsellers Dancers Among Usand Born To Dance.
Jordan was a baseball player for 20 years of his life, as well as some acting, but and never really thought of becoming a professional photographer. But it was an exhibition by photojournalist Henri Cartier-Bresson that sparked his interest in photography, and the hobby became a passion and his career, ultimately following in the footsteps of his grandfather Herbet Matter, whose works were commissioned by Vogue, National Geographic and Harper's Bazaar.
Jordan Matter's work is a constant dialogue of photography; dance and movement, where he records in an eye blink eloquent details, resulting in a final scene that looks unreal! He does not use trampolines, or cables to when shooting, and his athlete or dancer's posses are not improved digitally. His videos have gone viral attracting over three million followers on social media including Instagram, and his Youtube video series, 10 minute photo challenge have been viewed over 200 million times.
He has presented his work to a wide variety of organizations such as ESPN, the National Arts Club or the School of Visual Arts. Him and his work have been featured on ABC World News, Nightline, Late Night with Seth Meyers, Today, the BBC and in the New York Times, the Huffington Post, O, The Oprah Magazine and newspapers, magazines and exhibitions all over the world.
The 10 minutes photo challenge
The idea is to capture the maximum photographs in only 10 minutes of fearless dancers, athletes or circus performers in odd places without any previous planning. With his contagious energy Jordan Matter manages to capture the beauty of these amazing moments while letting serendipity unfold throughout the challenge.
Below is an example of the 10 minute photo challenge in Australia with Jordan Matter photographing Nicolas Jelmoni and Charlotte O'Sullivan.
The Principality of Monaco will host a spectacular carousel, where Jordan Matter will lead his dancers and or athletes in creating impermanent performances turned everlasting by his camera. His work can be uncovered throughout his "Make it Happen" exhibition at Kamil Art Gallery, and by visiting them on Facebook and Instagram.
Quote
"Taking an image, freezing a moment, reveals how rich reality truly is."Anonymous
Share this article on Facebook