Books and Films
Sarah's Vignettes: The Secrets of Villa Rosso by Linn B. Halton
Introducing Sarah Swan who has a passion for reading books, books and more books, and enjoys a healthy bit of rambling about life too!
Sarah has been reading books from a very early age and before she could read, she was always flicking through picture books. Sarah is convinced that she was born with a book in her hand!
Sarah reads a wide range of genres and is willing to try most genres once, but she does keep going back to both contemporary and historical fiction more than anything else. She also loves taking her own photographs and sharing them with friends and family.
Books are a big part of Sarah's life and as well as running her own blog so she can share her love for books, Sarah will be sharing her top reads on The Riviera Woman.
"If you would like to use any of my photographs, you can contact me and also if there is a book you would like me to read and review, let's talk."
www.sarahsvignettes.wordpress.com
~~~~~
Book Review: The Secrets of Villa Rosso by Linn B. Halton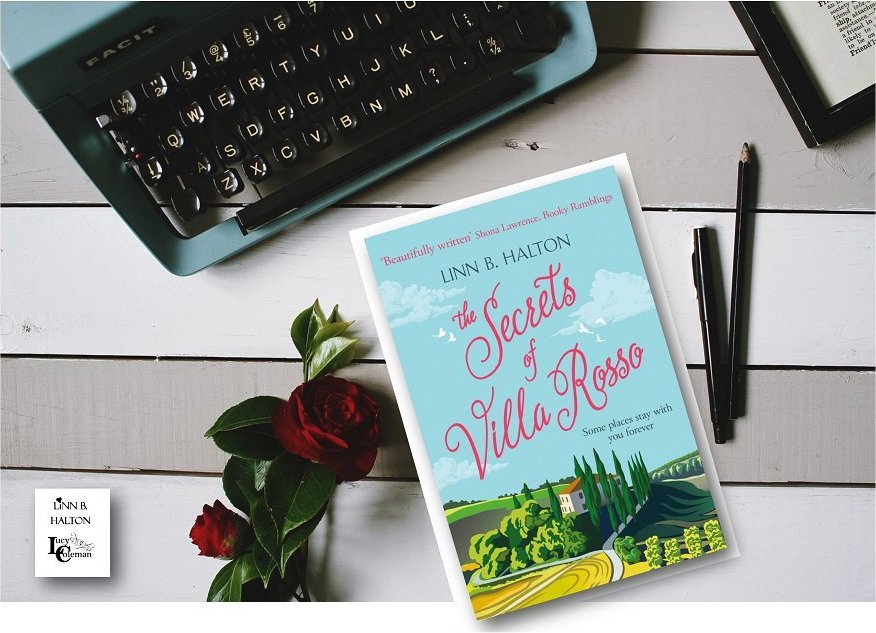 I am delighted to share with you my review of The Secrets of Villa Rosso by Linn B. Halton.
Thank you to Rachel Gilbey of Rachel's Random Resources for inviting me to be part of the tour and for arranging an e-copy of the book from Harper Impulse in return for an honest review.
Before I share my thoughts with you, here is what The Secrets of Villa Rosso is about.
~ Publisher's Description ~
Some places stay with you forever…
When Ellie Maddison is sent on a business trip to Southern Italy, she's reminded why she loves her job – set amongst rolling vineyards and rich olive groves, the beautiful Villa Rosso is the perfect escape from her life back home. But what Ellie isn't prepared for is the instant connection she feels to the estate's director Max Jackson, or the secrets they share that are as intertwined as the rambling vines that cover Villa Rosso.
It's not long before Ellie finds herself entangled in the history of the place, trying to understand the undeniable effect Max is having on her. As their relationship grows, what will Ellie discover about this idyllic villa and those who have walked through its doors?
What started as a simple work trip will change Ellie's life forever.
~ My thoughts ~
Have you ever been to a place where you feel so comfortable with the surroundings and the people but yet it's the first time you've ever been there? This is what happens to Ellie Maddison when she visits Villa Rosso and feels a deep, familiar connection with Max. Ellie has found her soul mate in her husband Josh and so we follow Ellie on her journey as she tries to deal with the lasting effects from her trip.
This is the first book by Linn B Halton I have read and it certainly won't be my last. Through writing which flows effortlessly, I was transported from the very first word, into Ellie's world and the descriptions of Italy and the interior design world are devine!
I thought the structure of the story worked really well. It begins with a party for Ellie and Josh's nineteenth wedding anniversary, where Ellie sees something unsettling. It then goes back in time and Ellie takes us on her journey from the trip to Italy, the mystery which surrounds Villa Rosso, meeting Max and to her life when she returns to England.
The Secrets of Villa Rosso is Ellie's story so is told solely from her point of view. I connected with her in a way I have never connected with a character before. Every thought. Every feeling. I was living Ellie's experiences with her. When I had to put the book down because real life had to happen, I was left wondering how she was. Hats off to Linn B. Halton for writing which touched me in this way. Ellie also deeply feels things and this is mirrored in the strength and depth of the writing. It oozes off of every page.
Beautifully written and with a clever storyline, The Secrets of Villa Rosso is a story which I know will stay with me for a very long time. I highly recommend it to anyone who wants to escape in a page-turner this Summer.
~ Where to find The Secrets of Villa Rosso ~
~ About Linn B Halton ~
From interior designer to author, Linn – who also writes under the pen name of Lucy Coleman – says 'it's been a fantastic journey!'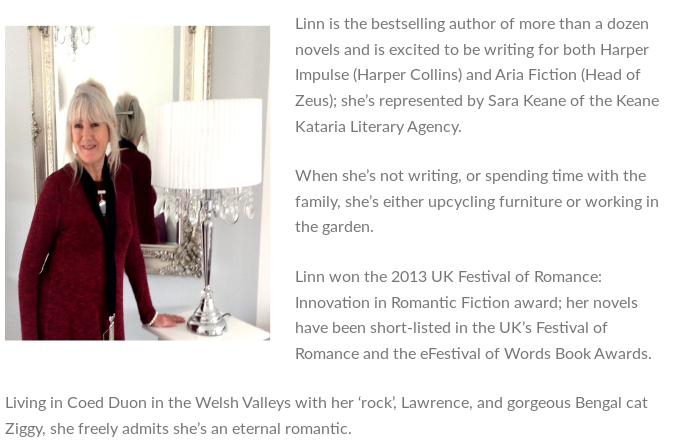 Linn is a member of the Romantic Novelists' Association and writes feel-good, uplifting novels about life, love and relationships.
Find out more and read chapter one from each of Linn & Lucy's novels at http://linnbhalton.co.uk/, follow Linn on Twitter @LinnBHalton and @LucyColemanAuth , visit her Facebook page @LinnBHaltonAuthor and her Amazon author pages: Linn B. Halton and Lucy Coleman.
Share this article on Facebook