Fashion
Let's get zest up
This years inspirational fashion colour trend is lemon... So whether you choose a great yellow dress or accessory make it bold and enjoy getting zest for any occasion! Anything goes! And if it is good enough for Meghan Markle, the new Duchess of Sussex, then it is good for us.
On the French Riviera we have always been enriched with lemons... especially in Menton.
Did you know?

This wonderful legend tells of how the lemon tree first took root in Menton. Expelled from the Garden of Eden along with Adam, Eve took with her a golden fruit. Adam, fearing divine wrath, begged her to throw the fruit away. She agreed, but on the condition that she could leave it in the place of her choosing. They crossed mountains, valleys and plains, but nowhere pleased her. Suddenly, the Bay of Garavan in Menton, appeared before them. The beauty of the bay, the mild climate and the luxuriant vegetation: everything reminded them of paradise. Eve buried the lemon in the ground, and this is where the town of Menton later sprang up…
The Riviera Woman has chosen a great selection to add to your collecton this summer. Time to get zest up!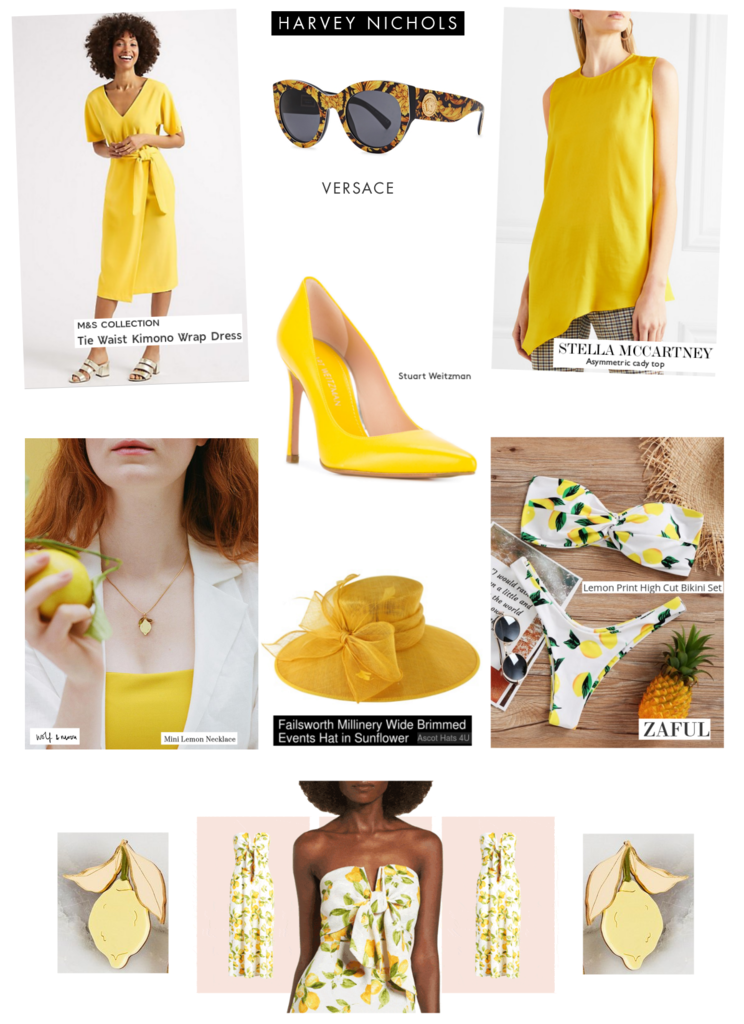 Wednesday, 25 July 2018 Section:
Fashion
Share this article on Facebook