Food and Recipes
The Famous Fat Rascal
A recent trip to the UK took me down memory lane, to a town I simply adore, Harrogate. Some thirty years later and this North Yorkshire town is still as charming as I remember. The must-do is not only visit, but take a table at the famous Bettys Café Tea Rooms...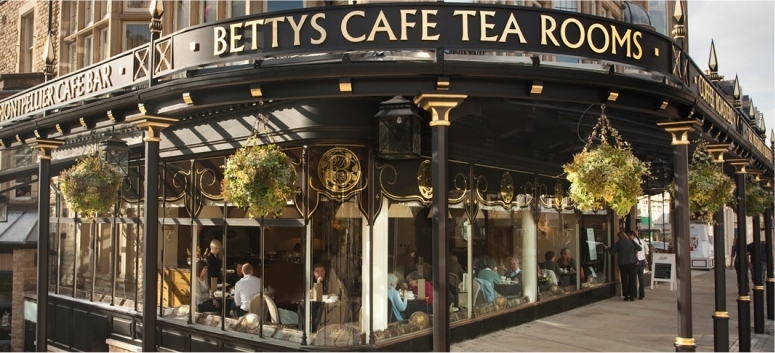 True to their reputation, the ambiance, setting and service was faultless and the goodies on the menu, sublime!
I was intrigued by their Yorkshire Fat Rascal and so that was exactly what I ordered...
[Definition of Rascal: a mischievous or cheeky person, especially a child or man (typically used in an affectionate way).]
My order did not disappoint and one can see why it gained its name as the famous rascal... "Naughty but very, very nice!" And so filling! It would be quite difficult to eat two and should you ever have the opportunity to go to Bettys, then I defy you to try!
The Yorkshire Fat Rascal is best described as a scone but larger and flatter. It is served warm with butter and goes well with either tea or coffee. It is the perfect afternoon treat.
For those who enjoy a little baking, this is a very simple recipe full of wonderful flavours and great for the traditional tea party.
Ingredients
For the scones
150g/5½oz Plain Flour
150g/5½oz Self-raising Flour
1 teaspoon Baking Powder
150g/5½oz Butter
150g/5½oz Mixed Dried Fruit
100g/3½oz Caster Sugar
1 teaspoon Cinnamon Powder
½ teaspoon Grated Nutmeg
1 Zest of Orange
1 Zest of Lemon
1 Free-range Egg Yolk
Approx 50ml/2fl oz Milk
For the glaze
1 Free-range Egg (yolk only)
Pinch of Salt
1 tablespoon water
To decorate: Flaked Almonds and Glacé Cherries
Method
1. Preheat the oven to 200C/400F/Gas6. Grease a baking tray.
2. Sieve the flours and baking powder into a large bowl and rub in the butter until the mixture resembles breadcrumbs.
3. Add the mixed dried fruit, sugar, spices, orange and lemon zests.
4. Lightly beat the egg yolk and add it to the mixture with enough milk to make a stiff dough (you may not need all the milk). Divide the dough into 12, shape into mounds and place onto the baking tray.
5. For the glaze, mix the egg yolk, salt and water together and brush the mixture over each rascal. Decorate with the almonds and glacé cherries and bake for 15-20 minutes or until golden brown.
Bettys Café Tea Rooms
1 Parliament Street, Harrogate, HG1 2QU


www.bettys.co.uk
Share this article on Facebook