Events
Vivaitalia (Britalia) Update - November 2017
Hello everyone! Hope you are enjoying November so far. How beautiful the past few days have been with blue skies and full on sunshine! Long may it continue...
A quick update and additional bits of information. A recent car accident made things a little difficult for a while but with determination and great support, happy to be busy organising a few things.
* Bordighera Apero Evening: A venue change! Friday 24th November starting at 6pm, we will be at the Ristorante Sant'Ampelio, Lungomare Argentina 3, Bordighera. We will be welcomed and looked after by Nathalie. To make things nice and easy for the venue, everyone pays for their drinks as soon as you order. Come along and say hello, it will be great to see you.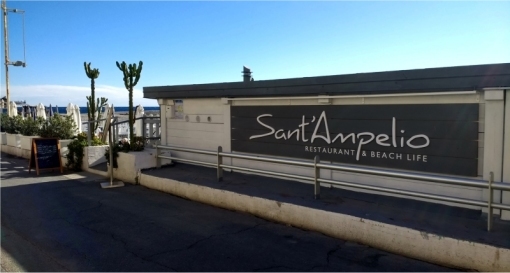 * Ventimiglia Apero Evening: We have received requests to hold another Apero in Ventimiglia... So... Save the date! Wednesday 6th December, from 6.30 pm at Bar al 6 in Ventimiglia. Franco and Alessandro are the owners of '...al 6 - Caffetteria & Enoteca' and they are looking forward to seeing us again. Address: Via Hanbury 6/F, Ventimiglia. Great selection of wines and super food. See you there!
Other dates for December coming soon...
Come and meet your friends and make new ones too as we engage in a lively fun evening. Everyone is welcome!
La Bella Vita! La Bella Italia! #VivaitaliaClub



Anna Fill
+39 339 724 8538
Follow us on our website, Facebook Page or on MeetUp
www.vivaitalia.club
(www.britalia.club)
www.facebook.com/Britalia.Club
www.meetup.com/Britalia-where-English-meets-Italian
Any existing links to Britalia.Club will be ongoing. Even with a name change we are still the same group with the same principles and same mission: To meet like-minded people from all over the world who enjoy meeting others and sharing experiences in Bella Italia.
We as a club believe in being a part of the local community by supporting the local community.
For The Riviera Woman November Newsletter: HERE
The Riviera Woman celebrates 10 years this year!


Visit Busy Pages to promote or list your business.
Thursday, 16 November 2017 Section:
Events
Share this article on Facebook