Health and Beauty
Bio Hair - Remineralising Salt Treatments
The re-mineralising salt treatment is extremely beneficial to hair especially following any chemical process such as perming or colouring. The salt forms a barrier and protects the hair against discolouring and split ends and acting as a dehydrator, it is good for those who suffer from a dry scalp.
This December Bio Hair are offering a 'free' salt treatment.
Request when you book your hair styling appointment.
***
Procedure
The salt is added to water and as soon as it is dissolved the solution is applied to the hair as a final rinse before styling.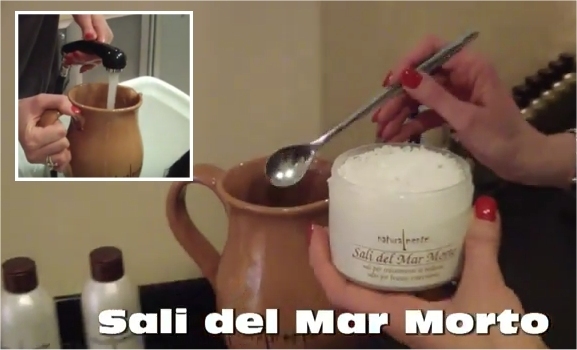 Recommendation
Bio Hair recommends that you have the treatment no more than once a month. It is a high performing treatment and needs to have time to give maximum benefits to the hair and scalp.
* * *
Opening times this December at Bio Hair
Bio Hair will be closed on Thursday 8th December and Monday 26th December.
Christmas Eve and New Year's Eve open until 7.30pm.
It's a busy time so to avoid disappointment book early!
Wishing all our clients a very Happy Christmas! Buon Natale! Bon Noël! Счастливого рождества
* * *
Bio Hair always recommend booking a consultation to discuss the best styles and hair treatments for you and your hair.
When your hair looks good, you feel good!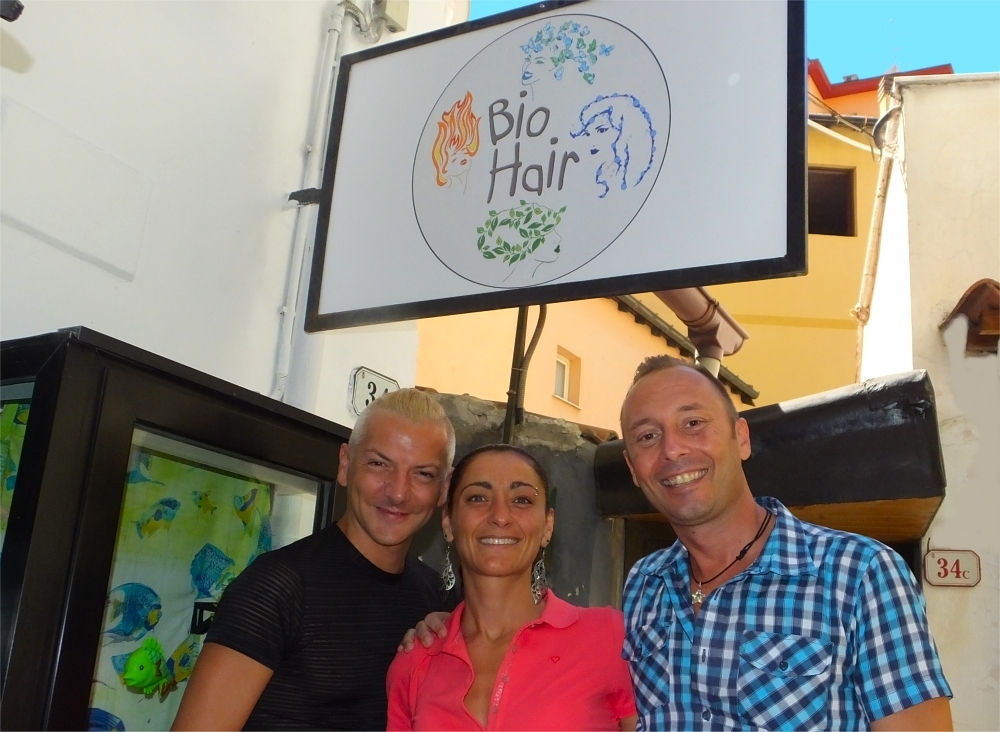 Flavio, Morena & Christian
Team Bio Hair are available for all Events,
Weddings, Fashion Shows & Makeovers.
Call and make your appointment now!
Visit the salon:
Bio Hair, Via Roma 34/d 18039, Ventimiglia, Italy. Tel: +39 0184 840502.
See Facebook/BioHair
Share this article on Facebook