Health and Beauty
Bio Hair: Treating Hair Loss
At Bio Hair this month we look at treating hair loss. Bio Hair recommends that the treatment be part of a ritual. There are many reasons for hair loss and Bio Hair will aim to find the cause and then to follow protocol.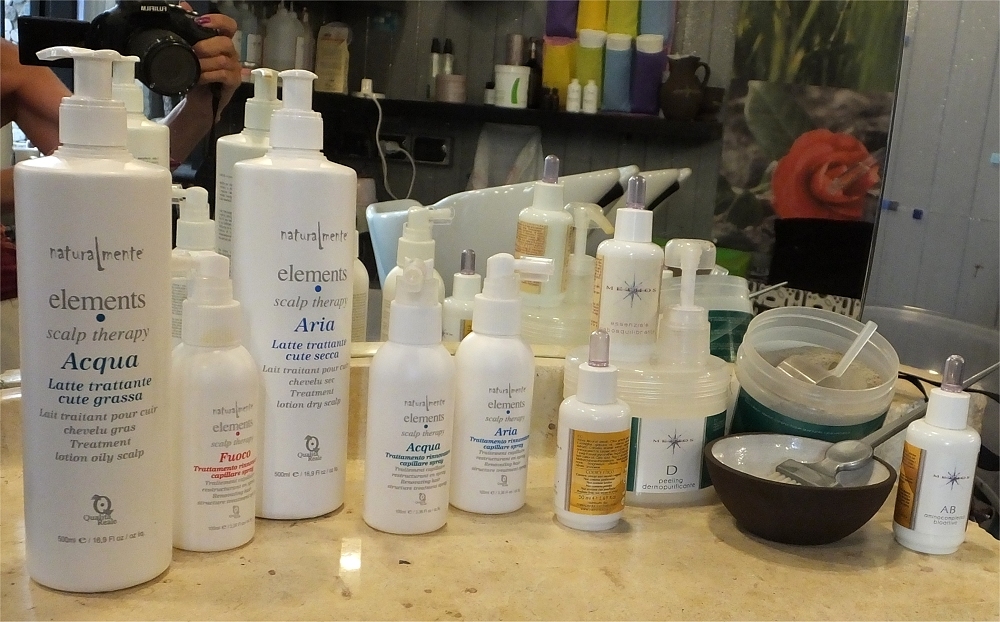 Treatments are personalised according to the status. Hair loss can be caused by many different reasons:
Stress.
Medicines.
Neglect.
Over treating the hair.
Oily hair
Diet
With males, hair loss is a result of DHT (Dihydrotestosterone) which is a derivative of the male hormone testosterone. The hormonal process of testosterone converting to DHT, which then harms hair follicles. This happens in both men and women. Androgenetic Alopecia or common male pattern baldness (MPB) accounts for more than 95% of hair loss in men.
Doctors can perscribe hormone tablets but this can have side effects so Bio Hair recommend a course of treatment that is very effective without altering hormone balance.
Excessive oily hair can cause hair loss and clay is effecive to absorb sebum which is produced by the sebaceous glands present abundantly on the scalp and face. Sebum is made up of fat and dead cells and its only purpose it to maintain the moisture balance of skin and hair so that it is not dehydrated or infected by bacteria. But, overproduction of sebum can give a dull, dirty and lifeless appearance to hair and lead to other problems like dandruff, rashes and pimples.
At Bio Hair the treatment begins with applying a product to the scalp before washing the hair. This prepares the scalp for the next part of the treatment. Then a gentle mild hair washing is performed. Scalp massaging forms part of the scalp therapy.
The products used at Bio Hair to combat hair loss are natural based and biological. They are effective by entering the skin tissue through natural oils within the body and without causing side effects.
Establishing the cause of hair loss is very important in order to tailor the most effective and beneficial treatment.
Bio Hair always recommend booking a consultation to discuss the best styles and hair treatments for you and your hair.
When your hair looks good, you feel good!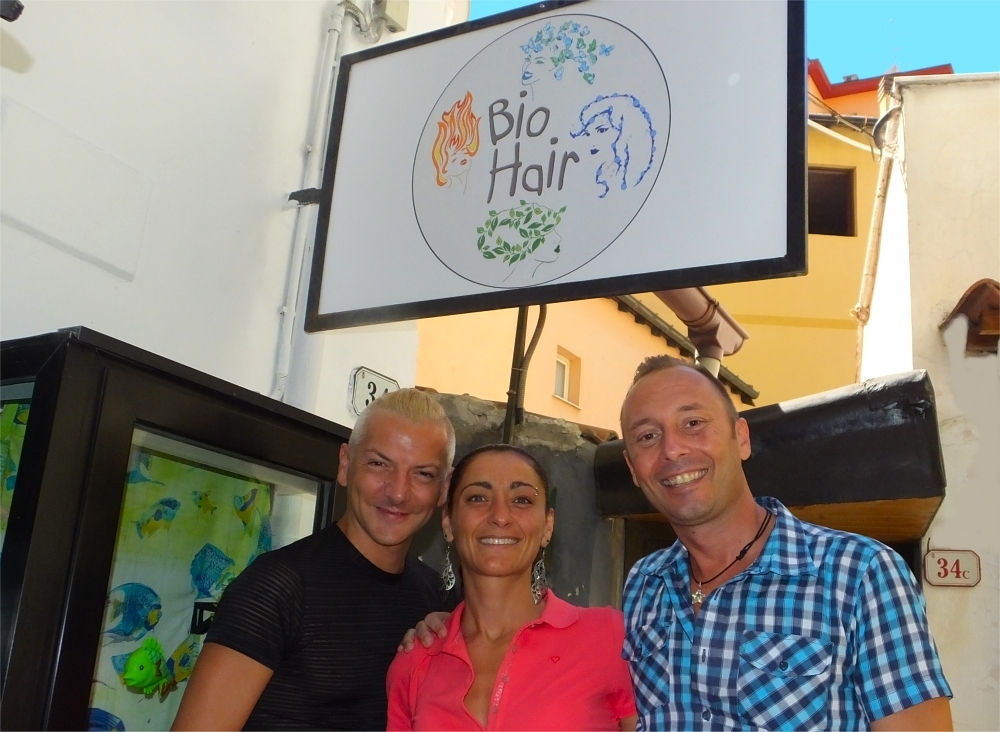 Flavio, Morena & Christian
Team Bio Hair are available for all Events,
Weddings, Fashion Shows & Makeovers.
Call and make your appointment now!
Visit the salon:
Bio Hair, Via Roma 34/d 18039, Ventimiglia, Italy. Tel: +39 0184 840502.
See Facebook/BioHair
Share this article on Facebook